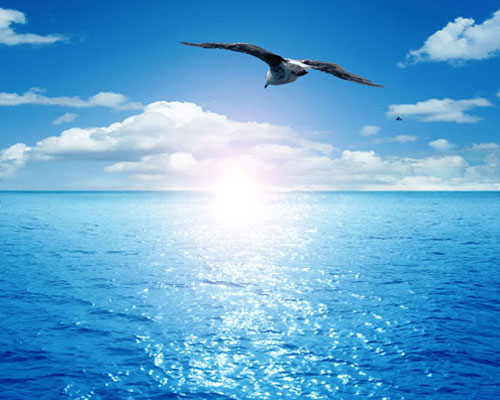 Subscribe to Our Newsletter
Mid-March 2019 and Super Full Moon in Libra with Spring Equinox on 20th March 2019!
Each of the Astrological Signs area of life affected is below!
The Super Full Moon in Libra and the Spring Equinox occur on 20th March 2019. The Super Full Moon in Libra occurs @ 6:43 PM PDT. This Full Moon in Libra is all about relationships. Libra can bring in issues to do with law, diplomacy, esthetics and is relationship minded- but, it can also sit on the fence. As the Full Moon is at 0 degrees of Libra this signifies a new beginning perhaps in a relationship, but also an ending, also, perhaps in a relationship. Chiron the wounded healer conjuncts the Sun in Aries and opposes the Moon in Libra. There are a lot of quincunxes around during the 2nd half of March 2019 indicating that we'll need to make some adjustments we may not have accounted for until now. Mercury goes direct on 28th March at 16 degrees of Pisces.
ARIES– Your 7th house of relationships has you asking: 'what does this relationship provide me in terms of support'. This could be an ending of a relationship that 'wounds' you and perhaps the beginning of a new one, either literally a new one, or a major revision of the old relationship. TAURUS– Your 6th house of routines; either diet and/or exercise or your day-to-day work is up for an ending and a new beginning. Great time to get your health reviewed and a new regimen put in place. GEMINI– Your 5th house of new romance is featured- an old romance could end as a new one is ushered in. Can mean a new baby or a creative project ends and a new one is born including a new business. CANCER– Your 4th house of home, parents especially your mother comes into focus. You could finally sell a home and now decide to buy a new one. Your mother could need more of your time. LEO-Your 3rd house of communications, neighbors and siblings are front and center. You could let go of a way of communicating and adopt a new way. You may move to a new neighborhood and siblings could provide an introduction to someone new. VIRGO– Your 2nd house of money and values is in focus. You could adopt new values around relationships and pull in a new source of money. LIBRA– Your 1st house of self comes into focus as a new relationship takes root that really feels like it is supporting you. This could come from a past romance or be as a result of letting go of an old relationship that was not working. SCORPIO– Your 12th house of hidden, spiritual things is highlighted. You may take up some metaphysical studies or have secrets; yours or others, come to light now. SAGITTARIUS– Your 11th house of new groups and friends, the internet are features. You may decide to leave old friends and groups for new ones. Increased activity on the internet is also on the cards. CAPRICORN– Your 10th house of career and goals are in your sights. You may decide to leave a career behind and pick up one that truly supports you. You could decide to move your career into a home office setting. AQUARIUS– Your 9th house is highlighted where you may let go of a philosophy that you no longer believe in and adopt a new one. Foreigners or foreign lands may feature in this change. PISCES-Your 8th house is in focus; you could have to access shared resources like 401Ks, pensions or investments. A new sexual relationship could emerge for you that is very healing.
New Moon in Pisces, conjunct Neptune with a Mercury retrograde in Pisces and Uranus goes into Taurus
Time stamps: Uranus in Taurus and each of the signs. Aries: 10:06 Taurus: 10:54 Gemini: 12:59 Cancer: 14:17 Leo: 15:08 Virgo: 16:48 Libra: 18:10 Scorpio: 19:19 Sagittarius: 21:00 Capricorn: 22:36 Aquarius: 23:51 Pisces: 25:20
The New Moon in Pisces has a Mercury retrograde at 29 degrees of Pisces operating at the same time. Additionally, we have Uranus going into Taurus occurs the same day – this is an 84-year cycle and marks a 7-year period where we'll see breakthroughs in our food and healing our earth, our banking systems will change and our individual values will be up for review. For 2019 Uranus will go up as far as 6 degrees Taurus – look in your personal chart to see what 'area' of your life unexpected, surprising things will have happen to you. Roll with the punches and know that long term whatever is 'surprising' and unexpected will be for your highest good.
In the night sky you'll see for the first week of March the constellation of Orion, look for his belt (made up of 3 stars, rising) to identify the constellation itself around 8 p.m. in the South sky.
If you were able to ask your younger self if you would be proud of 'you' at your present age? Then you are right where you were supposed to be.
Enjoy! Talk to you mid-March 2019
Follow me on Instagram @elpisastrology and FB elpisastrology
Time stamps: mid Feb Astro forecast: 17:30  and Astronomy for Feb 2019: 27:01
February 2019 Astrology and Astronomy – Love is in the air!
On Feb 1 2019 we have a very volatile Mars square Pluto and Sun conjunct Mercury aspect. This could portend major takeovers in the collective and our individual lives. Take great care with your actions and words. Pick your battles- use this as your mantra. The New Moon is at 15 degrees 45 minutes of Aquarius at 1:04 pm PST. It is also the Chinese New Year of the Earth Pig! A great new start for all Aquarians! This is so close to Groundhog Day which marks the mid-point of the Winter Solstice and Spring Equinox- watch the 'movie' Groundhog Day with Bill Murray- it may help you understand things as February unfolds- we may see our shadow. Déjà vu could manifest with an emphasis on developing and acknowledging our intuition and higher selves with Saturn sextile Neptune exactly. Uranus shakes things up with the nodes connection. Mercury going into Pisces on Feb 10 is a heads up for the Mercury retrograde in March where we will learn to accept our intuition and develop our higher selves. Valentines day sees a love sextile, opportunities for a higher love and compassion. Mars entering Taurus territory (where Uranus will sit for 7 years, March onwards!) intuitive flashes of insight will start popping up. Feb 12 Mars will conjunct Uranus- slow down and know that this is high octane energy. The Full, Super Moon is at 0 degrees 42 minutes of Virgo @ 7:54am PST- an ending and a new start for all Virgos! Powerful time with Pluto conjunct the south nodes of the moon asking us all to 'finally' let go…of the past. Venus conjunct Saturn suggests putting our money to work, maybe a shortage of money. Venus conjunct Pluto, close to the south nodes of 'letting go'- old love/money/values go…new love/money/values come in.
In the night sky on Feb 1 we have the waning crescent Moon close by to Saturn, Venus is highlighted with Saturn then Pluto on Feb 18 and 23 respectively and Feb 27 in the early morning sky you can see the Moon and Jupiter together. Enjoy!
Total Eclipse Leo and the Royal Family Astrological Update
Follow me on Instagram and Facebook @elpisastrology
Time stamp for Royal Family update is 12:56
This is the last Leo eclipse in this series of eclipses between Leo and Aquarius…yet, it is at the first degree of Leo. This suggests a new beginning even though this Total Eclipse is a Full Moon in Leo- which would normally mean endings. Not that those aren't going to happen. I feel this is about a breakout moment for those reaching for the brass ring. You could also feel the effects 6 months prior to 20 Jan 2019- so, July 2018. Leo asks us to express our creative, authentic self with joy and love. For those not willing to pay attention to the nudges they've been receiving since last year? Well, the Universe will usher in the changes for you – this is backed up with the unexpected, Uranus energy which will also speed things up! You could feel all excited and jittery at the same time. Plan for some downtime to process what is pinging inside you. Jupiter square Neptune has us doubting ourselves and wondering if you can trust. The key is to trust the universe, your inner satellite guidance but reach out to others you trust to confirm.
For the British Royal Family both Prince Charles and Queen Elizabeth have major once in a life time transits involving Uranus and Pluto throughout 2019. Prince Charles' Ascendant is conjunct the Total Eclipse Full Moon in Leo on 20 Jan 2019, putting him front and center in 2019. They both have major effects on their respective North Nodes of the Moon with regards to their future destiny. Read as: Future Destiny of the Monarchy and Royal Family. Duchess Meagan will give birth in March 2019, I predict 21 March 2019. Venus conjunct Jupiter in the early morning sky, look Southeast.
Astrological Forecast for 2019 for all Signs
Follow me on Instagram @elpisastrology and Facebook: elpisastrology
Time stamps: Aries 10:28, Taurus 12:12, Gemini 15:49, Cancer 17:59, Leo 20:01, Virgo 23:33, Libra 25:06, Scorpio 28:18, Sagittarius 29:42, Capricorn 32:00, Aquarius 35:33, Pisces 38:22.
There is a big influence of Earth signs in 2019 (and 2020) asking us to ground ourselves, literally have contact with the earth to heal. Be purposeful in your actions and know that planning step by step is okay as it leads to manifestation of your dreams, hopes and wishes. The Mercury retrogrades will be in water signs asking all of us to tune into our intuition before speaking or communicating.
There are 5 eclipses in 2019. Three in Capricorn- Jan/July/Dec 2019, one in Leo- Jan 2019, and one in Cancer- July 2019. Capricorn leads the pack with regards to starting a new life a new 'you' followed by Cancer. This is Leo's and Aquarius) final chance this year to tidy up their life and get on their destined, authentic path of 'self'.
Jupiter in its home sign of Sagittarius till Dec 2019 imbues us all with optimism, inspiration and a real feeling that dreams can come true. Watch the risks- make them calculated! The three Jupiter Neptune squares have us questioning our faith and beliefs- listening to our inner selves and 'believing' will be important this year for all of us.
Follow me on Instagram @elpisastrology and FB Elpis Astrology.
2nd Half of December 2018 Full Moon in Cancer
Correction in the video it will be the shortest day of the year, the Winter Solstice is ushered in on 21st December followed by the Full Moon in Cancer on 22nd December at 9:48 pm PST at 0 Cancer 49. Now the Sun, Saturn and Pluto are all in Capricorn. This exerts energy that asks us to be serious to make things real and work hard to reach our goals. Venus will sextile Jupiter and trine Neptune bringing compassionate, romantic love and feelings. Together with the Sun in Capricorn we can 'feel' that our dreams 'can' come true. More manifestation of those dreams next year, 2019 and beyond when Uranus goes direct early January and enters Taurus first week of March 2019.
The two eclipses in January, Capricorn and Leo set up the year to ask us to be serious about our authentic selves and doors will open, or close to support that in 2019. The three Jupiter Neptune squares have us questioning our beliefs and faith. Can I trust this to be 'true'…for 'me'? Learning to be true to yourself is where happiness will be found. Tie this in with the North Nodes of the Moon of destiny asking us: Where do I feel at home, safe, secure and nurtured.
Happy Holidays, Happy Hanukkah, Happy Kwanza- Merry Christmas! I'll be back at the end of December 2018 with an Astrological Look for each of the Astrological Signs for 2019! Have fun this holiday season everyone!