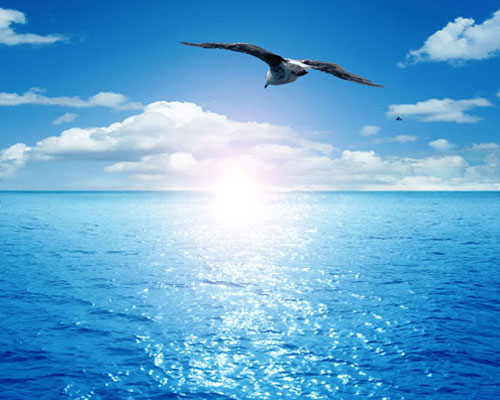 Subscribe to Our Newsletter
Follow me on Instagram @elpisastrology and FB Elpis Astrology.
2nd Half of December 2018 Full Moon in Cancer
Correction in the video it will be the shortest day of the year, the Winter Solstice is ushered in on 21st December followed by the Full Moon in Cancer on 22nd December at 9:48 pm PST at 0 Cancer 49. Now the Sun, Saturn and Pluto are all in Capricorn. This exerts energy that asks us to be serious to make things real and work hard to reach our goals. Venus will sextile Jupiter and trine Neptune bringing compassionate, romantic love and feelings. Together with the Sun in Capricorn we can 'feel' that our dreams 'can' come true. More manifestation of those dreams next year, 2019 and beyond when Uranus goes direct early January and enters Taurus first week of March 2019.
The two eclipses in January, Capricorn and Leo set up the year to ask us to be serious about our authentic selves and doors will open, or close to support that in 2019. The three Jupiter Neptune squares have us questioning our beliefs and faith. Can I trust this to be 'true'…for 'me'? Learning to be true to yourself is where happiness will be found. Tie this in with the North Nodes of the Moon of destiny asking us: Where do I feel at home, safe, secure and nurtured.
Happy Holidays, Happy Hanukkah, Happy Kwanza- Merry Christmas! I'll be back at the end of December 2018 with an Astrological Look for each of the Astrological Signs for 2019! Have fun this holiday season everyone!
Follow me on Instagram @elpisastrology and FB Elpis Astrology
Hope, optimism and idealism. Fateful love relationships may begin at this time. But this is as a direct result of the hard work of Venus retrograde, rooting out that which had to go and valuing trust. The New Moon in Sagittarius ushers in a time when life has meaning and you cautiously think life is good.
On 2nd December Venus goes back into Scorpio, around 9:00am in the morning, you'll wake up (PST) more confident and assured she's got it right this time when it comes to who she can trust, who truly has her back. Still waters will run deep during this time. Nothing light and fluffy in any relationship. With the Sun square Mars, there could be a few trying times left where you want to forcefully state your case. The Ego will be trying to rear its head! You may just be more irritable this day- if you are presenting anything please take the time to prepare potential questions others may have that will be listening to your ideas. This is a great energy to get to work and physically apply yourself to projects.
Sun Square Neptune on 5th December things get confusing and foggy. Your energy may be low and you may even feel deflated- this too will pass. Do not make important decisions today; wait one day at least.
On 6th December a New Moon 15 Sagittarius occurs @ 11:20pm PST and Mercury Stations Direct at 1:22pm. A new start for Sagittarians especially those with their Ascendant or Sun between 12- and 18-degrees Sagittarius. The next day, 7th December, Mars conjunct Neptune You could take some wrong action based on a confusing set of facts. Take your time going over anything that is unclear and leaves questions in your mind. As Mars rules the physical body pay attention to any illness and get your rest as your immune system could be a little weaker at this time.
Full Moon in Gemini and 2nd half of November 2018
Relief from the Drama and contemplation over Thanksgiving!
Mars in Pisces will square Jupiter in Sagittarius exact 20-21st of November asking us to trust our higher selves. Venus going direct in Libra and Mercury in Sagittarius going retrograde both on 16th of November could cause some confusion around things you 'thought' were already sorted out- especially as it relates to your relationships. Thanksgiving Day is marked by a Full Moon in Pisces at 9:39 pm PST on 22nd of November, lots of lively conversations, bring a good sense of humor to the dinner table! Curb tendencies to exaggerate or overindulge! Good luck and Happy Thanksgiving to all in the USA! I forgot to mention in my video that Venus direct will oppose Uranus retrograde for a final time this year; unexpected love comes your way, money turns up you were owed, your values are clear now!
1st Half of November 2018 Astrological Forecast – New Moon in Scorpio
Follow me on FB and Instagram @elpisastrology
November has a lot of shifts happening; The North and South Nodes go into Cancer and Capricorn respectively for 1.5 years, Mercury and Jupiter go into Sagittarius, a New Moon is in Scorpio, Venus goes direct in Libra and Mercury goes retrograde the same day, 16 Nov.
There will be a shift with the Venus retrograde in Libra to examine relationships and friendships from a value standpoint; is this valuing me? The Mercury retrograde in Sagittarius the same day will cast our thoughts into, 'is this the truth for me'…answer that question the first week in December when Mercury goes direct. The North Node in Cancer is asking us to focus on what nurtures and protects us, for Cancers it is asking you to rely on you, you are now coming into the spotlight and you are taking care of you, not others! Jupiter in Sagittarius promotes optimism, faith and hope for a brighter future. All you Saggis this is your year, enjoy all the positive things that come your way! The New Moon in Scorpio is intense but, it marks the ending of all the darkness and sets our hearts and feelings on the path of renewal at last.
In the night sky on 11 November witness a true 'conjunction' of a crescent Moon and Saturn as they link hands at dusk just above the horizon. Mercury and Jupiter twinkle just to the right of them. Enjoy!
2nd Half of October Astrological Forecast 2018
Follow me on Face Book & Instagram @elpisastrology
Uranus figures prominently for the 2nd half of October 2018 forming opposition, square and conjunction to Sun, Venus retrograde as well as North and South Nodes of the Moon and Moon respectively. Shaking us up, enlightening us and bringing opportunities for expanding our higher consciousness. Allow it in. Venus opposing Uranus could have a love at first sight vibe or saying goodbye suddenly to a romantic partner. Money gained or lost and getting enlightened about better values (for yourself).
Full Moon in Taurus may shake us up and wake us up. A lot of electrical energy amping up our physical bodies and mind.  Lots of nervous energy about! Take lots of down time and plan for ways to release this energy positively (walking, exercising, even massages that calm down your muscles and mind).
The sky has a waxing Moon making its way from West to South to East from 14-17th October first having Saturn at 7 o'clock position then Mars at 9 o'clock. Mars is decreasing in brightness as it moves further from earth. 21-22nd Oct Orionid Meteor shower before dawn look southeast.
November has Venus going direct mid-month, a Mercury retrograde in Sagittarius and the North and South Nodes change signs to Cancer and Capricorn. Stay tuned!
1st Half of October 2018 Astrological Forecast
Follow me on Instagram & Facebook: elpisastrology.
Venus goes retrograde in Scorpio at 10 degrees on 5th October. Venus retrograde starts the journey over the freshly tilled ground that Jupiter in Scorpio has been going over for almost a year, squares Mars, and trines Neptune.
New Moon in Libra on 8th October @ 8:47 pm PDT 15 degrees Libra 48 minutes. Mercury now in Scorpio opposes Uranus which squares the North and South Nodes within orb. Unexpected information about secrets or information not yet revealed especially as it relates to sex and shared resources. Chiron retrograde at a critical degree 29 degrees Pisces asking us to develop source, god the universe etc. into our spiritual selves and seek the highest level of being. Saturn quincunxes the North Node, an annoying reminder: It's time…to grow up and be serious about the new you. Venus retrograde squares Mars- classically, this suggests an argument with your loved one but, it can also increase sexual tension. The Sun and Moon squares Pluto; this encourages compulsive like behavior, obsessions but, positively it can allow us to look at these types of behavior and transform them. It can also indicate a power struggle. Oct 11th Mercury sextiles Uranus retrograde; this sets up some unique ways of thinking and expressing our self- it may be way outside the box (it doesn't mean it's wrong though). 16/17th October Mercury conjuncts Venus retrograde, this may set up a time when you speak to your past love or current love that is under review. Mercury trines Neptune setting up some lovely energy to create music and poetry or any of the arts.