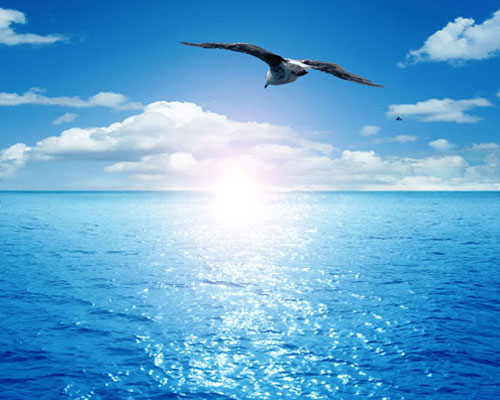 Subscribe to Our Newsletter
Follow me on Instagram and Facebook: elpisastrology.
Saturn now goes stationary direct early morning 6th September, Pacific time. Saturn trine a still retrograde Uranus says: Its time to get serious, work hard, but maybe rewards will come our way too.
The energy is always practical with a moon in Virgo. Just don't spend too much time in your head. Lay out the steps on the path to your new life that has been piecemeal till now. At the end of the month when Pluto goes direct you'll have the 'power' to really manifest this.
Venus at 0 degrees Scorpio may signal an area of our life that will be affected by the Venus retrograde mainly in Scorpio in October 2018. Venus will oppose to Uranus- this could be a time you determine your worth, your values- what do you value, what is your worth? Instant attraction in love? Love at first sight for instance. Venus will traverse the ground Jupiter has tilled. With Pluto at 18 Capricorn 51 retrograde trine this New Moon in Virgo, it may be timely to transform your habits especially nutrition, health and exercise.
The night sky is dominated by Venus shining very brightly the first few weeks of September only to start disappearing quickly after sunset as it prepares to become a morning star in October 2018.
Full Moon in Pisces 26th August
Follow me on FB & Instagram- @elpisastrology
The Full Moon itself does not form any negative aspects with the universe but has a lovely sextile to Saturn and Uranus retrogrades and a quincunx to the North Nodes of the Moon in Leo. It's not time to completely change the mold but time to try and understand how you can break up old structures, pick up the pieces and create a new masterpiece with the same ingredients. Mercury stations direct 18/19 August- first step in improving communications especially as it applies to love and love for self!
Venus in Libra at 18 degrees squares Pluto retrograde- I read this as reaching the end of the road in a relationship mainly love but, could be a friendship. Venus in Libra generally says: new relationships, the ones that work this time (for both parties).
The effect of Jupiter trine Neptune and sextile Pluto provides some very lovely, spiritual, high level love, compassionate energy that would be wise to draw upon…just so you feel good around the Full Moon in Pisces on 26 August 2018.  Mars stations direct the next day, 27 August, our energy and drive return!!
Follow me on FB & Instagram @elpisastrology
Partial Eclipse, New Moon 18 Leo 42
2:57 a.m. PDT
Mars retrograde squares Uranus; where do you need to shake things up? Some enlightenment may follow. Stay open to your higher self and messages from source. Chiron retrograde at 2 degrees of Aries forms a sextile with both Mars retrograde and the South Nodes of the Moon the first few days of August. True healing when you let go.
A Yod, or finger of god formed with Pluto in Capricorn and Neptune in Pisces pointing at this Leo New Moon Eclipse. This forms the theme for August 2018. Capricorn is all about structures and boundaries & time, but Pisces is all about 'no' boundaries, limitless time; pointing at a New Moon in Leo it whispers: Authenticity, creatively expressing your real self & allowing time for play & fun are key factors this August 2018. Maybe even falling in love…Royalty may make some new announcements at this time. Venus opposes Chiron on the 9th August. We all ask the question: is this love healing or harming me? Venus sextiles the North Nodes of the Moon in Leo on 12th August providing a one-day cushion of some comfort. This is the real crux of the matter; authentic love that supports the authentic me. The real deal in love! Not there? Opportunities to get on the Love train for real could come up. The continuing Mars retrograde conjunct the South Nodes of the Moon, both in Aquarius ask that we let go of the past and reach for the bright future. Planning as to how we get on that path may be part of our collective activities the first half of August.
Total Lunar Eclipse Moon in Aquarius! 27 July 2018
Letting Go what needs to Go! Last half of July 2018
Feeling the influence of the New Moon in Cancer Eclipse on 12 July continuing…leading up to the Full Moon Total Eclipse in Aquarius at 4 degrees Aquarius on 27th July 2018.
Jupiter continues to trine Neptune in orb. Providing a wonderful spiritual, deeply emotional, feel good, sensitive and our intuition radar highly tuned. Miracles and dreams coming true…all could happen.
On 22nd July Venus sextiles Jupiter, then on the 25th July goes on to oppose Neptune in Pisces
Full Moon Total Eclipse at 4 Aquarius 45- this Century's longest Lunar Eclipse: 1 hour 43 minutes
Full Moons bring culminations or endings (bad or good things!) and an Eclipse Full Moon brings some unexpected major event(s) if you have the Sun, Ascendant, Moon or a cluster of planets all affected by it. But…if you also have a Full Moon Eclipse in Aquarius you are getting a double dose of the unexpected as Aquarius is ruled by Uranus the planet of unexpected, out of the blue, lightning bolt moments. So, this Eclipse will be very powerful if it does interact with specific planets or angles, especially the Ascendant.
The Sun conjuncts the North Nodes of the Moon of our collective destiny whilst the Moon conjuncts the South Nodes and opposes the North Nodes of the Moon.
With the South Nodes and Mars retrograde involved this could be wild! Destiny steps up and takes control. Wow! It might feel like a psychedelic experience – is this really happening? Yes…it…is.
The Leo Sun opposes Mars retrograde that is conjunct the South Nodes of the Moon. This is a time of reckoning.
Uranus in Taurus trines a retrograde Saturn in Capricorn.
Mercury goes retrograde in Leo 23 degrees on 26 July 2018.
Venus at 19 degrees Virgo forms a lovely trine with Pluto retrograde in Capricorn and a wide opposition with Neptune in Pisces on 29th July. We had a Virgo eclipse here back in September 2015. Venus conjunct Mars here in October 2017.
Astronomy of end July 2018:  July 27th around 9:30 p.m. Sun Earth will be opposite Mars all lined up in the southeastern sky.  From earth the Full Blood Moon will light up the sky with Mars shining brightly at the 5 p.m. position in the sky. July 28th, Mars will be closest to earth since August 2003 on July 31 2018. Mars will be more visible at sunset by end of July 2018 and viewing 9:30 p.m. onwards will be better look up over head and you'll see Mars.
The Delta Aquarid meteor shower occurs 27/28th July about 30 meteors per hour from the constellation of Aquarius.
Eclipse New Moon in Cancer
New Moon Partial Eclipse at 20 Cancer 41
12/13 July 2018
7:48 p.m. PDT
This puts the Sun and Moon at 20 degrees 41 minutes Cancer. Both the luminaries are opposite intense, Pluto. On 22nd July Venus sextiles Jupiter, then on the 25th July goes on to sextile Neptune in Pisces creating a backdrop of feel good energy & at one with the world.
Cancer: This is a major re-start in your life…if you don't feel it at this time you could one month later. Major transformational events will occur to put you where you need to be. My suggestion: participate in that change don't have it forced upon you. Events like marriages, divorces, births, move to a foreign country could be all things you are now looking at! Specific Cancer birthdays include: 10-16th July
Capricorns: You could have a partner, marriage or business be the one going through some major transformational change that directly affects you. Specific Capricorn birthdays include: 8th to 14th January
Astronomy of first half of July 2018: On 15th July Venus will be right above the crescent Moon. Jupiter and Saturn can be found at sunset! And around 9:30 p.m. look south to see both planets
The first few days of June are dominated by a beautiful protective cocoon called a Grand Trine in 3 water signs, Venus in Cancer, Jupiter retro in Scorpio & Neptune in Pisces. A Yod or Finger of god will also be happening pointing to Saturn in Capricorn culminating in a Full Moon in Capricorn on 28 June exactly at this point bringing this all to a conclusion. I list the house for each of the signs or ascendants below where the Yod is pointing to Capricorn. It is time to start living the life I've imagined (or dreamed). Listen to your dreams, pay attention to your dreams; reach for the stars.
Aries: 10thhouse of career, Taurus: 9thhouse of travel, publishing & foreign people/places, Gemini: 8thhouse of power, time to take yours back, Cancer: 7thhouse of all relationships, Leo: 6thhouse of day to day activities, health, Virgo: 5thhouse of creativity, children & love, Libra: 4thhouse of home, Scorpio: 3rdhouse of communication, writing, Sagittarius: 2ndhouse of values & money, Capricorn: 1sthouse of self, Aquarius: 12th house of hidden things & spirituality, Pisces: 11thhouse of new friends & groups.
Mars retrograde (mainly in Aquarius) from 26 June through 28August dominates the summer scene connecting all the dots from the 'happenings' around the many eclipses that have happened over the past year, making things a lot clearer. New Moon in Gemini at 22 degrees suggests a fresh start for Geminis!