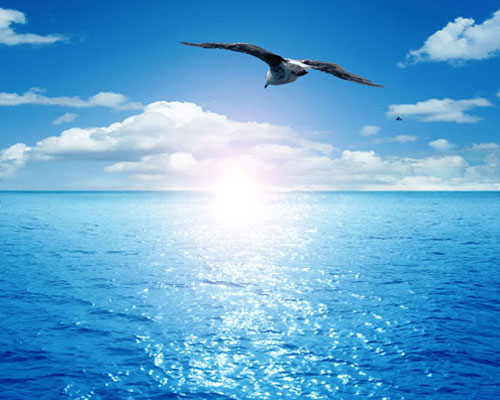 Donations
If you enjoy the free astrology videos, you can donate any amount by clicking Donate and entering the amount on the checkout page.DONATE
Follow me and subscribe to my FB & Instagram @elpisastrology
Full Moon Aries and New Moon Scorpio
Pluto going stationary direct early in October 2019 sets the stage for us taking back our power, power plays, powerful feelings, powerful people, and powerful events.
The Full Moon in Aries has the Sun and Moon square Pluto- not the day to temp fate when it comes to the law or powerful people that can possibly make your life difficult. For some it may be that their wrong doings are uncovered, and consequences ensue. Others will be fighting for their rights. Collectively there may be a powerful signal from the stock market around or on this day- especially with Venus in Scorpio opposing Uranus, planet of surprises. The New Moon in Scorpio at 4 degrees Scorpio 25 minutes occurs on the 27th of October just before the start of the Mercury retrograde. Mercury conjunct Venus and Pallas Athena- fighting a fair fight for justice for all. More news about our global economy.  All Scorpio's especially rising may have significant power and powerful issues come up at the New Moon that take on a whole different hue at the Scorpio retrograde. Scorpio can wear many masks…expect some of those to come off during the retrograde!! Truth is a big outcome for this Mercury retrograde and also, still waters run deep. Don't forget to breathe and maybe take 10 breaths before blurting truths out- try to be diplomatic. But, do not back down from truth telling- this is a very powerful time for that- true deep changes can occur that are positive.
Link to Mercury retrograde in Scorpio video: https://www.youtube.com/watch?v=SFNhmpR2z6c
Follow me on FB and Instagram @elpisastrology
Time stamps: Scorpio: 9:56  Sagittarius: 10:48  Capricorn: 11:15  Aquarius: 11:49  Pisces: 12:30  Aries: 13:30 Taurus : 14:41  Gemini: 15:26  Cancer: 16:27  Leo: 17:23  Virgo: 18:25  Libra: 19:09
Mercury retrograde in Scorpio occurs on 31st of Oct 2019 – Halloween in the USA @ 27 degrees Scorpio. The Shadow period is from the 12th of October to the 8th of December 2019 and embraces both a New Moon in Scorpio and Full Moon in Taurus. Scorpio energies are deep, mysterious – we want to get to the bottom of something- sex, death, secrets or money can all come up for review. Scientific, psychological items may also be emphasized with the idea of 'solving a mystery'. Pallas Athena conjuncts Mercury and Venus along with the Moon and Jupiter and Ceres all in Sagittarius suggesting that there may be a very hopeful, optimistic but…truthful outcome where our earth and sexual violence are brought up once again for review but with a positive outcome. Venus went retrograde in Scorpio last year on the 5th of Oct to the 15th of November 2018- in the news we had Judge Kavanagh's confirmation come up for question regarding past alleged sexual misconduct, two Nobel Peace prize winners fighting against sexual violence and Prince Harry and Duchess Megan announcing a pregnancy. We'll be revisiting all this with the Mercury retrograde in Scorpio- discussing and debating! Both Mars (god of war and courage) along with Pluto (power and transformation). The evening sky has Venus sitting in the Southwest from 8 pm onwards.
Follow me and subscribe on Instagram and FB @elpisastrology
The 2nd half of September 2019 leads with Saturn stationing to go direct at 13 degrees Capricorn on 18 September @ 1:46a.m. PDT. Saturn conjuncts and is separating from the karmic South Nodes of the Moon (and opposes the North Nodes of destiny). Finally, you can move forward, restrictions and obligations start to go- especially when you realize they weren't yours to begin with! Pluto went retrograde in 2014 at the 13 degree of Capricorn point starting a transformational process in one of your Astro Houses (area of your life). Look at your chart to see where 13 degrees falls – it is here where finally after all those lessons and restrictions become so much lighter. A Full Moon Eclipse also happens at 13 degrees of Capricorn on 5 July 2020 marking a time of culmination in the specific area (house) in your chart. The Autumn Equinox occurs on 23 September giving us equal day and night. Keeping the peace, balance, fairness and beauty are on the agenda. Mercury travels with Venus for the rest of Sept and first week of October, in Libra spreading diplomacy, harmonious thoughts and speech; maybe some love talk! The New Moon is in Libra at 5 degrees at 11:27 am PDT and quincunx Uranus asking us to make some unexpected adjustment. Lovely harmonious aspects surround this New Moon providing support and inspiration. Cast aside the doubts and second guessing yourself- believe, especially believe in You! Maybe some lovely Autumnal get togethers with friends would be fun. Here are some of the calming sound videos I mentioned:
This one at 417 Hz is very healing and calming
https://www.youtube.com/watch?v=OB0S7D_K30A
Sound bath that includes crystal singing bowls for 3H
Follow me on Instagram and FB @elpisastrology
The first half of September has us wanting to 'express' ourselves! The Sun is very prominent from 2nd September through the Full Moon in Pisces on 13/14 September @ 9:34 pm PDT. September starts off with us thinking differently, maybe even getting downloads from the Universe- our thoughts change- Mercury trine Uranus. We have the Sun conjunct Mercury in Virgo on 3rd September that asks: How can I use this new way of thinking? Venus opposition Neptune and Sun opposite Neptune on 4th and 10th September asks for some discrimination and caution for some, you could be confused, tired and be under the weather during these days. However, you could have great compassion or great love pop up too. The Full Moon in Pisces on 13th September PDT has the Moon conjunct Neptune opposite the Sun and the Moon opposite Mars. Jupiter square Neptune too. This could mark the end of an illusion or delusion we could doubt our dream. What is real, what is not?  The key is to listen to our intuition and have faith and keep moving forward step by step. Take that dream down into something concrete; a piece of art, sculpture, music. With a trine of Mercury and Venus at the 29th degree of Virgo a deal could be sealed, a project come to an end, dollars come in at last. Or we have a practical, useful conversation with the object of our affections.
Follow me on FB and Instagram @elpisastrology
The month has the first half of August filled with having fun, being creative and budding romances! The 2nd half of the month focuses on the details and discrimination but smoldering emotions and practical romance or friendships!
The New Moon in Leo at the end of July still exerts its wonderful, joyful, happy, playful energy and promotes a highly creative time with romance popping up everywhere.  Mercury at 23 degrees 59' Cancer now stations direct on 2nd of August- Let's have a party! Uranus goes retrograde on 11th of August till 11th of January 2020 when the big Saturn Pluto (and Mercury) have a meet up. We'll be internalizing that change up energy to release it later in January 2020. Jupiter goes direct on this day improving stuck situations, now they flow more freely and lucky chances abound, especially for Sagittarius as Jupiter rules your sign. We have our Full Moon at 22 degrees 4 minutes of Aquarius. Venus in Leo opposes the Moon but conjuncts the Sun; whew! I call this: Lion Tamer!!! Take care with being preoccupied with the 'packaging' your love interest has…don't forget it's important to look inside too. Mars in Leo confers great courage, or you could be too hot to handle- watch out for lots of posturing in the collective! A beautiful New Moon in Virgo 6 degrees 47 minutes trines Uranus retrograde- emotional surprises or events that may easily release you from habits or situations you were stuck in. Venus conjunct Mars in Virgo promotes discrimination in love and practical romance. Creating things like beautiful sculptures is a great activity at this New Moon in Virgo. In the night sky on 9th of August in SE sky Jupiter will be close to the moon after sunset. On 22nd of August in West sky after sunset Jupiter will be shining brightly with Saturn just below it- conjuncting Saturn will be Pluto (you may need binoculars). 13th of August peak of Perseid Showers in NE sky. 15th of August just after sunset in West sky Venus is at her brightest, Mars is just right above the horizon too.
July 2019 Extended video for eclipse explanation & forecast by rising sign
Time stamps for all relevant sections of this video
Will these eclipses affect me: 7:44
Explanation of Houses and area of your life affected: 9:43
Most affected signs: 11:57
Forecast by Rising Sign:
Cancer: 12:31
Leo: 15:29
Virgo: 16:53
Libra: 18:56
Scorpio: 20:20
Sagittarius: 22:21
Capricorn: 25:03
Aquarius: 27:13
Pisces: 29:56
Aries: 32:52
Taurus: 35:00
Gemini: 37:27
In this video I explain how eclipses happen at the intersection of the Moon's orbit and the Sun on the ecliptic. How can you tell if you will be very affected by these eclipses. Then I go through each of the rising signs and discuss the potential areas of life both eclipses will affect you (Cancer Total New Moon eclipse on 2nd of July and Capricorn Partial Full Moon eclipse on 16th of July).
Follow me on FB & Instagram @elpisastrology.com
Website (subscribe to get all my videos & posts): https://elpisastrology.com/
References:
Brady, B. (1992). The eagle and the lark: a textbook of predictive astrology. Samuel Weiser, Inc.: York Beach Maine
Brady, B. (1998). Brady's Book of Fixed Stars. Samuel Weiser, Inc.: York Beach Maine