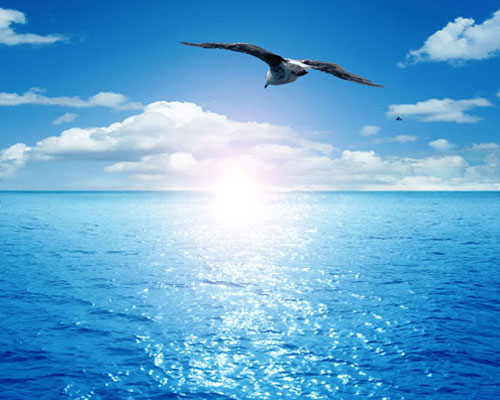 Subscribe to Our Newsletter
1st Half of November 2018 Astrological Forecast – New Moon in Scorpio
Follow me on FB and Instagram @elpisastrology
November has a lot of shifts happening; The North and South Nodes go into Cancer and Capricorn respectively for 1.5 years, Mercury and Jupiter go into Sagittarius, a New Moon is in Scorpio, Venus goes direct in Libra and Mercury goes retrograde the same day, 16 Nov.
There will be a shift with the Venus retrograde in Libra to examine relationships and friendships from a value standpoint; is this valuing me? The Mercury retrograde in Sagittarius the same day will cast our thoughts into, 'is this the truth for me'…answer that question the first week in December when Mercury goes direct. The North Node in Cancer is asking us to focus on what nurtures and protects us, for Cancers it is asking you to rely on you, you are now coming into the spotlight and you are taking care of you, not others! Jupiter in Sagittarius promotes optimism, faith and hope for a brighter future. All you Saggis this is your year, enjoy all the positive things that come your way! The New Moon in Scorpio is intense but, it marks the ending of all the darkness and sets our hearts and feelings on the path of renewal at last.
In the night sky on 11 November witness a true 'conjunction' of a crescent Moon and Saturn as they link hands at dusk just above the horizon. Mercury and Jupiter twinkle just to the right of them. Enjoy!
2nd Half of October Astrological Forecast 2018
Follow me on Face Book & Instagram @elpisastrology
Uranus figures prominently for the 2nd half of October 2018 forming opposition, square and conjunction to Sun, Venus retrograde as well as North and South Nodes of the Moon and Moon respectively. Shaking us up, enlightening us and bringing opportunities for expanding our higher consciousness. Allow it in. Venus opposing Uranus could have a love at first sight vibe or saying goodbye suddenly to a romantic partner. Money gained or lost and getting enlightened about better values (for yourself).
Full Moon in Taurus may shake us up and wake us up. A lot of electrical energy amping up our physical bodies and mind.  Lots of nervous energy about! Take lots of down time and plan for ways to release this energy positively (walking, exercising, even massages that calm down your muscles and mind).
The sky has a waxing Moon making its way from West to South to East from 14-17th October first having Saturn at 7 o'clock position then Mars at 9 o'clock. Mars is decreasing in brightness as it moves further from earth. 21-22nd Oct Orionid Meteor shower before dawn look southeast.
November has Venus going direct mid-month, a Mercury retrograde in Sagittarius and the North and South Nodes change signs to Cancer and Capricorn. Stay tuned!
1st Half of October 2018 Astrological Forecast
Follow me on Instagram & Facebook: elpisastrology.
Venus goes retrograde in Scorpio at 10 degrees on 5th October. Venus retrograde starts the journey over the freshly tilled ground that Jupiter in Scorpio has been going over for almost a year, squares Mars, and trines Neptune.
New Moon in Libra on 8th October @ 8:47 pm PDT 15 degrees Libra 48 minutes. Mercury now in Scorpio opposes Uranus which squares the North and South Nodes within orb. Unexpected information about secrets or information not yet revealed especially as it relates to sex and shared resources. Chiron retrograde at a critical degree 29 degrees Pisces asking us to develop source, god the universe etc. into our spiritual selves and seek the highest level of being. Saturn quincunxes the North Node, an annoying reminder: It's time…to grow up and be serious about the new you. Venus retrograde squares Mars- classically, this suggests an argument with your loved one but, it can also increase sexual tension. The Sun and Moon squares Pluto; this encourages compulsive like behavior, obsessions but, positively it can allow us to look at these types of behavior and transform them. It can also indicate a power struggle. Oct 11th Mercury sextiles Uranus retrograde; this sets up some unique ways of thinking and expressing our self- it may be way outside the box (it doesn't mean it's wrong though). 16/17th October Mercury conjuncts Venus retrograde, this may set up a time when you speak to your past love or current love that is under review. Mercury trines Neptune setting up some lovely energy to create music and poetry or any of the arts.
Follow me on Facebook and Instagram @elpisastrology
Both the Sun and Mercury are happily ensconced in Virgo now – going over details and removing the 'wheat from the chaff. Sun conjuncts Mercury on 21st Sept. A great day to discuss details and sign contracts. Venus also sextiles Saturn while, Saturn trines Uranus 13-15th September. Venus in Scorpio at 2 degrees opposite Uranus retrograde at 2 degrees in Taurus 12/13th September marking the first of three oppositions due to both planets eventually being retrograde. The Fall Equinox occurs on 23rd September just before the Full Moon in Aries. Full Moon in Aries at 1-degree Aries 60 minutes on 24th September 2018 at 7:52 pm Pacific Daylight Time and conjuncts the healer, Chiron. Being a Full Moon, the Sun is opposite the Moon in Libra, and it squares Saturn in Capricorn. Learning lessons on being free from a situation that needs healing especially as it relates to expressing our originality and blazing our own path of truth, without apology. Pluto goes direct on 30th September @ 18 degrees Capricorn- you got the Power!!
Follow me on Instagram and Facebook: elpisastrology.
Saturn now goes stationary direct early morning 6th September, Pacific time. Saturn trine a still retrograde Uranus says: Its time to get serious, work hard, but maybe rewards will come our way too.
The energy is always practical with a moon in Virgo. Just don't spend too much time in your head. Lay out the steps on the path to your new life that has been piecemeal till now. At the end of the month when Pluto goes direct you'll have the 'power' to really manifest this.
Venus at 0 degrees Scorpio may signal an area of our life that will be affected by the Venus retrograde mainly in Scorpio in October 2018. Venus will oppose to Uranus- this could be a time you determine your worth, your values- what do you value, what is your worth? Instant attraction in love? Love at first sight for instance. Venus will traverse the ground Jupiter has tilled. With Pluto at 18 Capricorn 51 retrograde trine this New Moon in Virgo, it may be timely to transform your habits especially nutrition, health and exercise.
The night sky is dominated by Venus shining very brightly the first few weeks of September only to start disappearing quickly after sunset as it prepares to become a morning star in October 2018.
Full Moon in Pisces 26th August
Follow me on FB & Instagram- @elpisastrology
The Full Moon itself does not form any negative aspects with the universe but has a lovely sextile to Saturn and Uranus retrogrades and a quincunx to the North Nodes of the Moon in Leo. It's not time to completely change the mold but time to try and understand how you can break up old structures, pick up the pieces and create a new masterpiece with the same ingredients. Mercury stations direct 18/19 August- first step in improving communications especially as it applies to love and love for self!
Venus in Libra at 18 degrees squares Pluto retrograde- I read this as reaching the end of the road in a relationship mainly love but, could be a friendship. Venus in Libra generally says: new relationships, the ones that work this time (for both parties).
The effect of Jupiter trine Neptune and sextile Pluto provides some very lovely, spiritual, high level love, compassionate energy that would be wise to draw upon…just so you feel good around the Full Moon in Pisces on 26 August 2018.  Mars stations direct the next day, 27 August, our energy and drive return!!