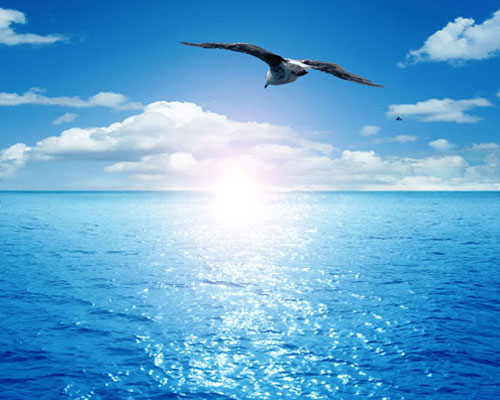 Subscribe to Receive New Astrology Posts and Videos
Total Eclipse in Leo, New Moon on 21 August 2017
The Total Eclipse in Leo through the Houses
I've done this video from the very famous Downton Abbey, known as Highclere Castle here in Newbury, Berkshire, England. They do not allow you to take pictures inside at all, hence just the video on the grounds and a few stills.
My next video will have some pictures of my stay in Exeter College, Oxford, England where I have been staying for an astrology course with the Faculty of Astrological Studies in the UK. I look from my rooms to Exeter College and the beautiful square around the college.
There are 12 houses is the zodiac that refer to areas of your life.
1st House is demarcated by your ascendant and represents how you present to the world, how they see you. Now, you could decide to change many or all aspects of your life including your actual appearance.
2nd House represents your values, of yourself and the money you earn, your value system. You may have an event (or events) that lead you to acquire new values or new way of earning money.
3rd House represents communication essentially, your brothers and sisters and immediate environment. This is the house it falls I for me and it conjuncts my Jupiter…making these things even bigger. I have been writing a lot and writing storyboards for my videos!
4th House is the house you were born in and your present house and surroundings. Changes in this area…perhaps your childhood house is sold, you may change physical houses…or be forced to change something in your home from outside you.
5th House this house is a little more important at this eclipse because Leo (the sign the eclipse is occurring) rules the 5th House. It represents love (one of the reasons you keep hearing open up your heart…doing this will put you exactly where you need to be), games of chance, children (pregnancy can occur) and your own business (you could start one now).
6th House is your day to day work and health. If you have been ignoring a health problem it could knock very hard at your door; pay attention. You could start a new job or same job, new location.
7th House is relationships…all, whether business or romantic…I feel (because of the Leo associated heart association) and favor romantic/marriage relationships. Information or realizations will come to light you cannot ignore. Or a fated romantic relationship will come in.
8th House is hidden things. If you've been keeping something under wraps and secretive…it may all come out, unexpectedly (Uranus trines this eclipse). Taxes, pensions, inheritances…all these are ruled by this house. Think all things Scorpio and you know what this house means.
9th House travelling abroad, higher education, seeking spirituality (Sagittarius rules this house) and your goals for your 'life pat.
10th House essentially is your career and goals surrounding your career. A new job/career, better, newer goals that can really help you achieve what you want in your career. A fortunate meeting with a man that can help you with your career.
11th House this is important too as it is opposite Leo (where the eclipse occurs) and Aquarius rules this house. This is an intellectual house, ruling friends, groups and organizations, hopes, wishes, the internet. Might be an appropriate time to put some fishing lines out for a love interest via the internet…this would be a positive way of using both the 11th house ruled by Aquarius and the 5th house, which is opposite, in Leo, ruling love.
12 House this house is rules by Pisces and indicates interior work inside…for instance psychological work. On a mundane level, getting much needed rest and sleep! Going on a workshop to explore your spirituality, or getting more involved with institutions like hospitals…all leading to manifesting your destiny.
Remember that Mars will conjunct this eclipse point early September 2017 and will start the "activating" process because of the Total Eclipse in Leo. This along with Mercury retrograde going stationary direct on 5 September 2017 at the exact degree point may bring up some interesting announcements and communications regarding the direction in life, individually and collectively we decide to go down.
Solar Eclipse and Mercury Retrograde in Virgo
Mercury goes retrograde in Virgo at 11Virgo38 on 13 August 2017.
Mercury rules two signs; Gemini and Virgo. As Mercury is in its home sign of Virgo it gives it more significance.
We look to when Mercury was in shadow by seeing at what degree and sign Mercury eventually goes direct.
Using an ephemeris, we see that it is at 28 Leo 26 on 25 July 2017. This is when many astrologers say the retrograde starts. This encompasses the period from 25 July through 5 September 2017. It causes us to rethink! (what happened at the total Solar Eclipse in Leo on 21 Sept 2017).
Of interest is that Mercury stations direct on 5 September 2017 at the same degree point of the Total Solar Eclipse in Leo at 28 degrees Leo. Whatever happened then: internal or external event (or both!) may result in a message or announcement on the 5 September 2017, or something becomes very clear that was not before.
Virgo rules attention to detail especially as it relates to Ideas and the practical applications of those ideas. We may lose sight of the big picture as we focus on the detail. However, when Mercury retrogrades back into Leo those ideas have a big picture effect now. So, taking the details, you worked out in Virgo you can apply them to the big picture on how you will get on your path of destiny revealed on or about the Total Solar Eclipse in Leo on 21 August 2017. Remember this is at least a 6-month period although you could have something happen exactly on the 21 August 2017!
Two other planets affect this Mercury retrograde Mars also in Leo at a critical degree of 29 Leo suggesting energy to help you work out the details and the big picture and Uranus in fellow fire sign, Aries 28 degrees- providing inspiration and out of the blue surprises.
Just after this Mercury retrograde goes direct a finger of god or Yod is formed from Venus at 27 degrees Leo and Jupiter at 26 degrees Libra, both pointing to Chiron (our wounding, where we need healing) at 26 degrees Pisces. This says: Love heals all, open your heart.
Rumi says: Your heart knows the way. Run in that direction.
Reference:
Michelsen, N.F (1988). The American Ephemeris for the 21st Century 2001 to 2050. ACS Publications Inc: San Diego, CA.
Video Edited by Tami Magaro
Summer 2017 Full & New Moons & Eclipses
Bringing together the messages from the Full Moon in Capricorn- 8/9 July, New Moon in Leo at 0 degrees Leo on 23 July, Full Moon eclipse in Aquarius at 15 degrees Aquarius on 7 August and New Moon Total Solar eclipse in Leo on 21 August 2017.
Let's start with the upcoming Full Moon in Capricorn 8
th
July Pacific.
Full Moons are all about bringing things to a head or conclusion. They tend to be emotional and makes us more anxiety prone and quick to anger. But…with the Full Moon in Capricorn conjuncting lord of the underworld, and all intense, Pluto…and Mars, planet of action in the opposite sign of Cancer…ruled by the Moon and emotions…we have a hot mess! Ha Ha! It may not feel good and you just want this uncomfortable feeling to go away. Why is it happening? This is a time of purging and letting stuff go that you know is no longer serving who you are…and many are on a path of enlightenment…many more are seeking. If you have been already cleaning things up in your life…then this Full Moon may actually bring you some rewards, your soul may evolve and reach for a higher state of being…you may also benefit financially with Pluto and hidden wealth being opposed by Mars…for SOME. Most likely you'll need to let go of things, people, places, habits. Rumi quote: Feelings are just visitors, let them come and go.
Okay, so this leads to the New Moon in Leo…at a critical degree point of 0 degrees when all the new energy (Leo) is being presented. Leo is about having fun, being creative (including creating babies and businesses), taking risks and being in love! Lots to pick from…and you could have them all. Your decision will be what you do want to create new at this time…it doesn't mean you have to have everything 'new' sorted out…just what needs to be 'new'…now that you got rid of the old (from the Full Moon in Capricorn). Rumi quote: When you feel at peaceful joy, that is when you are near truth.
Next up is the Full Moon eclipse in Aquarius…this is important as this is where the South Nodes of the Moon (what we know well and need to stop defaulting too…why, cause it doesn't help us grow) in the Universe are…and it (naturally) opposes the North Nodes of the Moon of Destiny…where we are all supposed to be heading or at least developing into. Our destiny path in other words. So, this is a time if you've not let go of past 'stuff'…here comes the universe to help.
This can manifest in many ways but, usually things get taken away: jobs, relationships, place you live, stuff! In your heart you will know that it needs to GO. And that it actually feels good on one level. It's just that you'll feel a little vulnerable without your crutches. For those that have been working on getting 'stuff' out of their lives…and they've had issues trying to move it 'out'? here comes a big helping hand to move it off your path of destiny and allow you to move into what you were always meant to be. This may be a time for some where they say: Finally I get to be me! And it is a rewarding and fulfilling time where doors start opening up. Embrace change and be brave stepping on your path that has your name all over it! At this time and over the coming months (maybe even year) the universe will provide unexpected support when you need it. Have faith and believe! Rumi quote: These pains you feel are messengers. Listen to them.
A big culminating point is the Total Solar Eclipse in Leo, which is a New Moon at 28 degrees Leo on 21 August 2017. This is the universe giving all of us a clean start…creatively this is off the charts! If you are already in a creative career you may produce some of your greatest work. Remember that events, people, new things won't necessarily all pop up at once. This Total Eclipse will last for at least 6 months. Watch as the pieces fall into place…
Rumi quote: Be foolishly in love, because love is all there is.
If you have not been doing any clearing or cleaning up the Universe will clearly provide you with an opportunity to get on your true path of destiny…it may be uncomfortable. There are many powerful connecting aspects to this Total Solar Eclipse (besides being able to physically see it in many states across the USA) that support a full change in all of us…especially as it relates to shining our light. Being who we are supposed to be…doing what we are supposed to be doing, being with whom we are supposed to be with, being in a place that resonates with our soul. Uranus is providing enlightenment by a very favorable trine with this eclipse and the galactic center has Saturn hovering over it potentially providing structure to messages sent from source, the universe.
Our job is to listen and take the steps we need to be the best we can be…they don't have to be big. An idea in our mind might be the first thing…then we wrestle with it, talk to friends about it, get expert advice about it and then 'take action'…knowing one step will truly lead to the next. Lots of folks will take risks they've been dreaming about…sometimes for decades! This especially applies to those born with Pluto (transformation required!) exactly at this point of the Total eclipse approximately mid-1950's to 1957/8 and also those with Uranus (planet of enlightenment opportunities) in their natal charts…folks born approximately 1961, 1962. If you have your own natal chart, look to see where 27-30 degrees of Leo fall (I do tight orbs) 1 degree of Virgo is okay too. That is the area of your life that will be affected. See too if you have any planets here…personal planets will express their nature…for instance, Venus natally at this point of the Total Eclipse in Leo…can mean both a love will leave and/or arrive! All depends if that person is assisting you on your path of destiny…or blocking you.
Rumi quote: Your heart knows the way. Run in that direction.
Prince William
The total Eclipse in Leo falls in his 8th house of other people's money or shared resources. He may be provided monies from the Royal vault! He has a Scorpio Jupiter return in the 10th house of career, Oct 2017. Also, an increase in Royal (Jupiter) career- more formalized.
His progressed Sun, Mercury and Venus are all in the 7
th
house of contracted duty. He is born to be King. His rising sign or Ascendant is Sagittarius, it is ruled by Jupiter – the planet of Royalty. His north nodes of the Moon in Cancer of destiny conjuncts the UK's chart Midheaven in Cancer. Clearly, his destiny is tied in directly with the UK. He was born on a New Moon Eclipse in Cancer too.
On 24 Oct 2018, the Full Moon exactly conjuncts Queen Elizabeth II Sun and sextiles (provides opportunity) to Prince William's Sun. This may be a time Queen Elizabeth II sets the stage for Prince William's next Royal role.
Catherine, his wife does not have a time down for her birth so, we cannot ascertain which house the eclipse falls in for her. We do know, however, that transformational Pluto conjuncts her Sun at the time of the Total Eclipse in Leo. Suggesting her personal transformation will in turn transform others e.g. her children and perhaps her husband.
Prince William may take a more formal role in Royal duties and title to match – Oct 2018.  Uranus, planet of surprise and shocks will trine his Moon, then north nodes of the Moon of destiny July 2021. Catherine's Sun will have Pluto forming a conjunction to it exactly Sept/Oct 2018, indicating a major transformation of herself by those in power (Pluto).
Prince Harry
The total Eclipse in Leo falls in his 7th house of contracted duty including marriage, his progressed Moon is also here. He will "feel" the need to have a partnership. His current partner, Meghan Markle has her own north nodes of the Moon in Leo which conjuncts Jupiter (the Royal planet) in the UK chart.
So, Meghan's own north nodes of the Moon of destiny will be conjunct by the universe's north nodes of the moon of destiny, in Leo Oct 2018. A turning point moment for her! This present total Eclipse in Leo falls in her 2
nd
house of earned money and values, including value of self.
There is another Total Eclipse Full Moon on 27 July 2018 in her 7th house of marriage. A Partial eclipse lands on her Ascendant in Cancer 13 July 2018! Bringing "her" into the limelight! Here Sun and Mercury are in Leo – so, she can expect many major changes in her life from August 2017 onwards. Eclipse effects can last 6 months or more.
Perhaps Harry will propose to Meghan when Mercury comes out of retrograde, going direct at the same degree of the August 2017 Total Eclipse in Leo, 28 degrees, on 5 Sept 2017. With the announcement of a wedding and planning for the wedding itself providing lots of welcome distractions. And, a deflected gaze from what Queen Elizabeth is putting in place behind the scenes regarding the future British Royal Family.  It will also provide an uplifting of her people anticipating another Royal Wedding.
Of all the royals, Prince Harry will be the one to watch over the coming months and years!
Prince Charles
The eclipse falls in his 2nd house of money he makes and values. So a decided change in fortune. Saturn will conjunct Jupiter in his 5th house of children, your own business, games of chance and romance, Dec 2017. New duties and responsibilities (Saturn) in the Royal Family (Jupiter).
Jupiter in Scorpio will conjunct his progressed Moon Jan 2018. Great feelings of joy! Uranus conjuncts the north nodes of the Moon Oct 2018 through May 2019 in his 10
th
house of career. Sudden, unexpected date with destiny in his career, being a Royal?
Camilla, has the eclipse also falling in her 2nd house of values and earned income (she shares a similar chart to Charles). Her Ascendant at 4 degrees of Leo and Saturn at 9 degrees of Leo and Pluto (generational effect) all are in her first house of self. Her Moon conjuncts the UK Midheaven.
Prince Charles may gain a formal Royal title with his children or child, or may formally start his own business – all reflecting his values. If, and when, Charles becomes King of England his money is passed on to William as Charles accepts a significant increase in pay. Uranus (as mentioned above in Queen Elizabeth II summary) will provide an unexpected development between his mother, the Queen and him, May 2018. His unexpected and unusual destiny will culminate in May 2019 when Uranus conjuncts his own north nodes of the Moon of destiny in his 10th house of career.