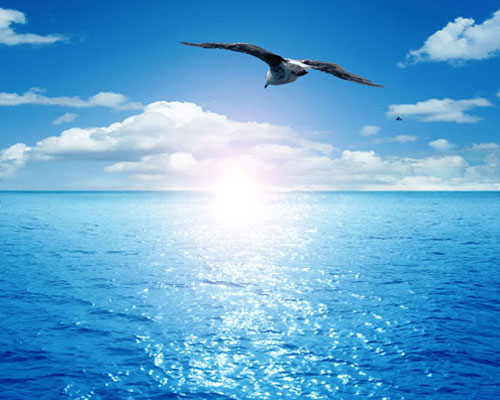 Donations
If you enjoy the free astrology videos, you can donate any amount by clicking Donate and entering the amount on the checkout page.DONATE
Please follow me on FB & Instagram & subscribe to my YouTube & website @elpisastrology
Happy New Year 2020! With Jupiter now joining the 2 heavyweights, Saturn & Pluto we can expect transformation of our structures amped up for the next year! Jupiter/Saturn & Pluto will form conjunctions throughout 2020 giving us lots of opportunities to make great, necessary changes in our lives. Specific birthdays affected this year at 22 degrees of Capricorn, are: 11-16 January for Capricorns & 12-18 July for Cancer folks. Jupiter wants to expand what it touches Saturn wants to constrict & Pluto wants to transform- all these energies will be operating at high power all of 2020.
The New Moon in Aquarius at 4 degrees on 24 Jan squares Uranus (ruler of Aquarius)- sudden unexpected events in our world, for others, "The cry of Rebellion"- collectively or personally. Saturn is co-ruler of Aquarius & where is Saturn? Conjunct transformational Pluto- whew! Remember this is a 'process' this year of transforming our structures- hard work will pay off. This could be a humanitarian crisis in the collective. With Venus square Saturn at this New Moon it says there will be challenges with money & relationships but, with Venus sextile to Jupiter there could be some good luck or ease with whatever the outcome. This could bring some welcome liberation with money & relationships, or both. We have a beautiful day to look forward to on 27 Jan when Venus in Pisces conjuncts Neptune in Pisces – love is all around us, music sounds wonderful & creative expression rules today. Please enjoy this day! (In the video I incorrectly said: Sun conjunct Jupiter too- not on this day- this was on 27 Dec 2019- apologies!!)
Time stamps for each of the Astro Ascendant in the location Saturn/Pluto will conjunct (22 degrees Capricorn):
Capricorn: 13:41 Aquarius: 16:26 Pisces: 17:59 Aries: 20:07 Taurus: 20:16 Gemini: 20:28 Cancer: 26:59 Leo: 28:39 Virgo: 30:33 Libra: 32:09 Scorpio: 33:40 Sagittarius: 35:15
If you like the videos I put up and would like to donate, follow this link to my website- any amount helps me! Thank you! https://elpisastrology.com/cart/
Please follow me on FB & Instagram & subscribe to my YouTube & website @elpisastrology
Happy New Year 2020! Mercury carries the message from the New Moon Eclipse in Capricorn from 25/26 Dec 2019 into January 2020 as it conjunct the eclipse point at 4 degrees Capricorn. Announcements anyone!? Will the Queen's Christmas speech have us all 'talking' in the New Year? The 10 Jan marks another eclipse, this time a Lunar Eclipse, Full Moon at 20 degrees Cancer- this wraps up the "beginning" we started at the New Moon Cancer Eclipse last July 2019- here's the culmination or results. The next day, 11 & 12 Jan we have the historic Saturn Pluto conjunction at 22 degrees Capricorn, it conjuncts Mercury (the Sun isn't far off either) & asteroid Ceres (food, crops, mother earth). This marks the start of the conjunction of Saturn/Pluto, but also, Jupiter/Saturn/Pluto conjunction too. Whatever house this falls in (22 degrees Capricorn) this is where you'll be transforming the structures there. Jupiter conjuncts the South Nodes of the Moon, opposite North Nodes of the Moon in Cancer- a course correction for us all. Jupiter will also increase the 'want' for transforming structures. In the collective this could play out in more riots & rebellions. Personally, it may just be 'time' to make needed changes. It is futile to resist. Try to go with the flow as best you can. Get out into nature when ever you can! Uranus also stations direct at the same time- whew, talk about getting things started with a bang! Unexpected, surprise happenings personally, collectively & perhaps also on our earth – moving & shaking. Mars in Sagittarius all January gives us the energy to see through things & see how it fits into our future. With Jupiter in Capricorn for the next year it is asking us to take those inspirational dreams & visions into a more concreate structure- for those that worked hard last year- expect some rewards in 2020. This will have us being cautiously optimistic, growth & expansion through hard work & careful planning. Jupiter rules: law, the legal process, persons in power, government & officials. Not a year to tempt fate with breaking the Law!
If you like the videos I put up and would like to donate, follow this link to my website- any amount helps me! Thank you! https://elpisastrology.com/cart/
2nd Half of December and New Moon Solar Eclipse in Capricorn
The Solar Eclipse in Capricorn is a New Moon at 4 Capricorn 6 minutes on 25 Dec 2019 @ 9:13 p.m. PST.
Mars in Scorpio sextiles Saturn in Capricorn on 18th Dec giving us opportunities to drive the car of our life and reach these goals; for some, maybe even some well-deserved rewards. The New Moon in Capricorn is a Solar eclipse at 4 Capricorn 6 minutes on 25 Dec 2019 @ 9:13 p.m. PST. Jupiter plays a part in this eclipse by forming a conjunction with it- imbuing positivity, happy times, generosity and good luck. The eclipse also trines Uranus retrograde providing us with unconventional ways to express ourselves, excitement and desire for freedom. Sudden good luck can come to some. Venus in Aquarius quincunx's the North Nodes of the Moon within a degree or suggesting we listen to what our higher self says and invest in humanitarian efforts. It does increase nervous energy too. Mars sextile Pluto allows us to harness the energy and power to achieve our goals and transform ourselves as a result. It may have us being more physically active in sports. We end the year on the 31st Dec with the Sun conjunct the South Nodes of the Moon, opposite the North Nodes of the Moon illuminating those things in our lives that have reached their self by date. Mercury will conjunct this point on the 3rd Jan 2020- where we make announcements about this. Jan 2020 is an active, emotional month. Try not to overbook yourself and let things unfold- you might be surprised by what is transformed in your life. Especially where you thought it never could- the magic beings in January- welcome it.
First half of December 2019 and Full Moon in Gemini
Jupiter is at it's final degree, 29 degrees of Sagittarius on 2nd Dec leaving gifts and good luck! Sagittarius be on the lookout! Jupiter ingresses to Capricorn on 3rd Dec where it will stay for one year along with Pluto and Saturn. Mars trine north nodes of the Moon says: Action time for initiating our destiny path is at hand. Pay attention to who comes in and leaves our life. The Full Moon in Gemini on 11th Dec 2019 is at 19 Gemini 51 minutes on 9:12 p.m. PST. We will have a Venus retrograde in May 2020 close to this degree point, Venus also occulted the Sun back in June 2012 in Gemini too- they're all connected. Cast your mind back. The Sun is in Sagittarius pouring optimism and generosity into all we do. Venus sits in between Saturn and Pluto forming a tight conjunction. A time of transforming structures around our love life, money and value system. Mars trine a now direct Neptune shouts out: dreams can come true, just believe. Great time to enjoy the arts, music and to dream. Mercury is in Sagittarius from the 10th Dec till end of the month increasing our desire for seeking out the truth. It then joins Pluto and Saturn in Capricorn at the end of the month. Jupiter now in Capricorn increases our awareness around tradition, status, the law, all our structures. Jupiter trines Uranus positively encourage us to respect human rights and humanitarianism. Jupiter squares Chiron has us seeking a higher meaning- a teacher may appear at this time.
November 2019 and New Moon in Sagittarius end of November
Mercury stations direct on 20th November & we see miscommunications slowly start clearing up – but we are not completely out of the Mercury shadow until 8th December. Mars goes into Scorpio the same day asking for "action"- this could even be an action like retribution & revenge. Take care to take the high road. A beautiful aspect of Venus conjunct Jupiter over the weekend of 23/24th November showers us with potential opportunities for love and money- a very optimistic, positive weekend- enjoy! Mars is also opposite Uranus so unexpected action or happenings could bring love &/or money your way. The New Moon is at 4 Sagittarius 2 minutes on 26th November at 7:04 a.m. PST. Influencing this is Neptune going direct the next day 15 Pisces 55 minutes, 27th November @ 4:33a.m. PST. Some strong aspects at this New Moon are: the Moon & Sun quincunx Uranus suggesting that there may be some rain on our positive optimistic parade! Venus square Chiron- relationship healing can happen but it may be a little uncomfortable. Mars is opposite Uranus and trine North Nodes of the Moon of destiny. November ends on 30th November has Mercury now direct in Scorpio sextile Saturn in Capricorn- we now start getting the okay to put down those new structures and move forward with our new life- one step at a time.
Night sky: Venus in the night sky is very low in the south west sky. Venus & Jupiter conjunct on 24th November look to the southwest sky. In the morning sky Mercury appears in latter half of November along with Mars more faintly sitting above Mercury.
Please follow me on YouTube FB & Instagram @elpisastrology
Time stamps:
Sagittarius: 9:53
Capricorn: 10:29
Aquarius: 11:36
Pisces: 11:59
Aries: 12:47
Taurus: 13:17
Gemini: 13:42
Cancer: 14:17
Leo: 14:40
Virgo: 15:35
Libra: 16:15
Scorpio: 16:59
November 2019 Up to Full Moon in Taurus 12 Nov 2019
November opens with Mercury retrograde in Scorpio conjunct Venus is it getting hot in here? Some intense conversations around love- may they all be pleasant! November 11th has Mercury retrograde in Scorpio conjuncts the Sun in Scorpio, these are deep transformative conversations where you work to get your view across. It can also mean some heated conversations, but it may also have things uncovered and brought to light. The Full Moon on 12th Nov 2019 is at 5:35 a.m. PST at 19 Taurus 52 minutes- this puts the Sun in Scorpio. The positive side of this is engage in the senses; a massage, enjoying good food, music and art. The negative is fearing changes leading to potentially over-indulging! Some strong aspects include Taurus Moon trine Pluto, Sun sextile Pluto, Mercury sextile Neptune and Mars sextile Jupiter and an exact Saturn sextile Neptune. Pluto is very much involved in this Full Moon, but it is exerting powerful, positive transformational effects deep inside us. There may be some mixed messages with the Mercury retrograde still in full operation.
Please follow me on YouTube FB & Instagram @elpisastrology
Time stamps: Taurus: 7:46 Gemini: 8:09 Cancer: 8:35 Leo: 9:14 Virgo: 10:01 Libra: 10:23 Scorpio: 11:00 Sagittarius: 11:53 Capricorn: 12:27 Aquarius: 12:50 Pisces: 13:35
Aries: (apologies I unintentionally left you off my video! Sorry)- For Aries Ascendant or rising this is your 2nd house of earned income, beauty and your values. Perhaps you'll initiate a meditation practice with your own items that are valuable and important to you, some nice incense too? You may have an ending of a source of income and decide to use savings or investments or…apply for a loan and you get an approval perhaps for a house or beautiful piece of art.