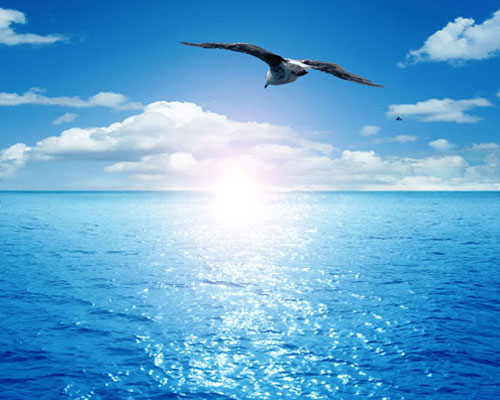 Subscribe to Our Newsletter
July 2019 Extended video for eclipse explanation & forecast by rising sign
Time stamps for all relevant sections of this video
Will these eclipses affect me: 7:44
Explanation of Houses and area of your life affected: 9:43
Most affected signs: 11:57
Forecast by Rising Sign:
Cancer: 12:31
Leo: 15:29
Virgo: 16:53
Libra: 18:56
Scorpio: 20:20
Sagittarius: 22:21
Capricorn: 25:03
Aquarius: 27:13
Pisces: 29:56
Aries: 32:52
Taurus: 35:00
Gemini: 37:27
In this video I explain how eclipses happen at the intersection of the Moon's orbit and the Sun on the ecliptic. How can you tell if you will be very affected by these eclipses. Then I go through each of the rising signs and discuss the potential areas of life both eclipses will affect you (Cancer Total New Moon eclipse on 2nd of July and Capricorn Partial Full Moon eclipse on 16th of July).
Follow me on FB & Instagram @elpisastrology.com
Website (subscribe to get all my videos & posts): https://elpisastrology.com/
References:
Brady, B. (1992). The eagle and the lark: a textbook of predictive astrology. Samuel Weiser, Inc.: York Beach Maine
Brady, B. (1998). Brady's Book of Fixed Stars. Samuel Weiser, Inc.: York Beach Maine
Welcome to Elpis Astrology!
Follow me on FB and Instagram @elpisastrology
Time Stamps:
Total Eclipse Cancer 2 July: 1:14
Mercury retrograde: 8:56
Partial Eclipse Capricorn 16 July 11:45
New Moon Leo 31 July: 23:30
Extended (free) eclipse video & forecast by sign:
https://youtu.be/_ls1eDnptIE
There are two important powerful eclipses in July. One, a total eclipse in Cancer, a New Moon on 2nd of July 2019. Venus goes over this eclipse point 12.13.14 of July- when I think things will happen. I really look to the two luminaries; the Sun and the Moon in individual charts as it relates to any eclipse. Secondly, the Ascendant/Descendant axis and stelliums all around the same degree points- 10/11 degrees of Cancer or opposition, Capricorn for the first eclipse. Powerful new beginnings!
Mercury retrograde starts in Leo on 7th of July and ends in Cancer on 2nd of August at 23 degrees Cancer. We will review where we best feel at home being our authentic self and decide having fun is important!
The Partial eclipse at 4 degrees of Capricorn is on 16th of July illuminating endings. Venus is very active at this eclipse and so values, love, relationships and money could reach some culmination for some. At the end of the month Sun square Uranus and Mercury retrograde opposition Pluto suggests strong, powerful words from powerful people (perhaps those in power). Also, the people (the Moon) revolt.
Fixed star Sirius rising and setting with the Sun, hovers around both these eclipses exerting powerful effects for those doing great deeds, a sacred time. Our Summer triangle of stars greets us in the East before sunrise Vega, Altair and Deneb.
References:
Brady, B. (1992). The eagle and the lark: a textbook of predictive astrology. Samuel Weiser, Inc.: York Beach Maine
Brady, B. (1998). Brady's Book of Fixed Stars. Samuel Weiser, Inc.: York Beach Maine
June 2019 Astrology
New Moon in Gemini 3rd June 2019 @ 3:02am PDT, 12 Gemini 33. Gemini likes to chat, flirt, flit around the party and generally exchange ideas! Mercury, the ruler of this New Moon in Gemini is also in Gemini emphasizing these Gemini qualities. Venus trine Pluto retrograde exactly– transformation of our values – of ourselves, of others and what you value is all changing. Right now, this is a reflecting, internal dialogue but a very powerful time. This is a time to ponder and let things bubble up through your psyche – weighing things, people and places – back and forth. Saturn sextile Neptune, conjunct the South Node of the Moon and opposite the North Node of the Moon. That continuing process of letting the waters of life flow over and wash away the stuff that shouldn't be there. Try not to get too attached to things that are 'leaving'. Try instead to be objective with your-self and 'watch' be the observer. Always be mindful of doing what is right for you – always having the respect of others. Remember: you have one life at a time. On 12th June Mars in Cancer conjuncts the North Node of the Moon also in Cancer exactly! Talk about activating your destiny path. This is high energy lighting a fire under you to push you forward. No backward motion here- march, run forward! The next day, Mars trines Neptune in Pisces- can you see the dream in front of you now? Full Moon in Sagittarius 17th June 2019 @ 1:31 am PDT, 25 Sagittarius 53. Jupiter is the ruler of this Full Moon in Sagittarius, going retrograde. Jupiter exactly squares Neptune in Pisces and quincunx the North Node of the Moon. Saturn retrograde sextile Neptune, conjunct the South Node of the Moon and opposite the North Node of the Moon.  The Moon continues to go over South Node of the Moon, Saturn then Pluto – setting off truth bombs as it does. 27th June Mercury enters Leo – a flamboyant aspect. All the world's a stage – right?  29th June Saturn conjunct the South Node of the Moon opposite the North Node of the Moon – the process of curating our life continues.
Neptune in Pisces Trine North Nodes of the Moon in Cancer @ 18 degrees
For the New Moon in Taurus Full Moon in Scorpio May 2019 video https://youtu.be/sqMuLvTqNsk
The Neptune trine North Nodes of the Moon transit has a direct effect on the upcoming first eclipse in Cancer, Total Eclipse, New Moon @ 10 degrees Cancer because Neptune continues its Retrograde on 2nd July 2019 at 18 degrees Pisces (the actual retrograde starts 21 June 2019). The 2nd half of May marks a time where Neptune trines North Nodes of the Moon exactly. It is when we can start preparing by spiritualizing and letting go of ego in the specific house Neptune is residing right now…it will lead us to our path of destiny as it relates to our: home, our tribe, where you 'feel' at home, where you feel yourself and where you feel safe and secure. I go into each of the Astrological signs (please use your Ascendant sign). Start this activity now and you will be set up when the training wheels of Neptune are released @ the Cancer Total Solar Eclipse on 2nd July 2019. I wish you only the best. Check me out on my services tab for your own, personalized chart reading: https://elpisastrology.com/services/follow me on Instagram @elpisastrology
Time Stamps: Aries: 7:05, Taurus: 9:32, Gemini: 11:44, Cancer: 13:06, Leo: 16:14, Virgo: 18:30, Libra: 21:00, Scorpio: 22:21, Sagittarius: 23:27, Capricorn: 24:20, Aquarius: 26:10, Pisces: 28:27
May 2019 Astrological Forecast- New Moon Taurus – Full Moon Scorpio
Link to Extended video on Neptune trine North Nodes of the Moon through all the astrological signs: https://youtu.be/Fi_-ND12iDA
Follow me on FB for daily posts & Instagram @elpisastrology.com
The May 2019 Astrological outlook starts off with a bang of busyness and interacting with others. The New Moon (and Sun) in Taurus on 4th May sextiles Neptune casting a lovely dreamy vibe. Intuition will be high and dreams meaningful. Mercury goes into Taurus on 7th May followed by Venus on 15th May. This gives us a want for the better things in life and to have the senses satisfied. Mars goes into Cancer on 17th May – people could get under our skin while this lasts with lots of activity in the home. Care with any emotional outburst! Neptune trines the North Nodes of the Moon in Cancer all the second half of May and continues this configuration through the summer. There is a culmination on 2nd July (heads up) at the Solar Eclipse in Cancer where Neptune continues to retrograde at 18 degrees Pisces  (the actual retrograde start is 21 June 2019). The key is to spend time (especially Mid-May) to connect with source, the universe, god, as Neptune will have fast moving energy with your path of destiny (North Nodes in Cancer) with this trine. The training wheels will come off at the Cancer eclipse on 2nd July where there will be a release and you will need to trust and have faith to walk on the new path before you. "Do not go where the path may lead, go instead where there is no path and leave a trail". Ralph Waldo Emerson
The Full Moon in Scorpio on 18th May will be intense with Mercury conjunct the Sun and opposing the Moon- secrets come out from you or to you via messages or communication with another. At this Full Moon Venus conjunct Uranus – new relationship comes out of the blue, conversely a relationship ends unexpectedly. On 29th May Venus trine Saturn and Saturn exactly sextile Neptune sets up some romantic energy and seriousness around love.
The Big Reveal
On 9th April Venus conjuncts Neptune casting a very romantic hue around your relationships. Jupiter stations retrograde on 10th April – watch all the antics around higher education and how the law will come down hard. Mercury square Pluto trine North Nodes of the Moon, sextiles South Nodes of the moon – a very strong aspect asking us how transforming our thinking can get us on the path of our true destiny. Mercury is out of its shadow on 17th April.
The Moon is in Libra for the 2nd time in a row as a Full Moon. It is at a critical degree of 29 degrees Libra. This tells us that all things Libran are coming to a climax and conclusion. Libra rules relationships and friendships, our social graces, the law, the rules that are law and beauty.
Sabian Symbol for 30 degrees of Libra is "3 mounds of knowledge", refers to direct experience with society, relationships and cultural values (1). What have I learned especially as it relates to relationships and friendships? Pluto stations retrograde on 24th April followed by Saturn stationing retrograde on 30th April. Time to assimilate all the 'wake up' and 'shake up' calls over the past few months. A day we take the decision to let go of obligations that belong in the past and look to the obligations we 'do' want to take onboard. Happy Easter on 21st April!!!!
Please follow me on Instagram and FB @elpisastrology subscribe @ my website: elpisastrology.com
References:
Rudhyar, D. An Astrological Mandala: The Cycle of Transformations and its 360 Symbolic Phases.Vintage Books Edition, 1974. Toronto: Canada.