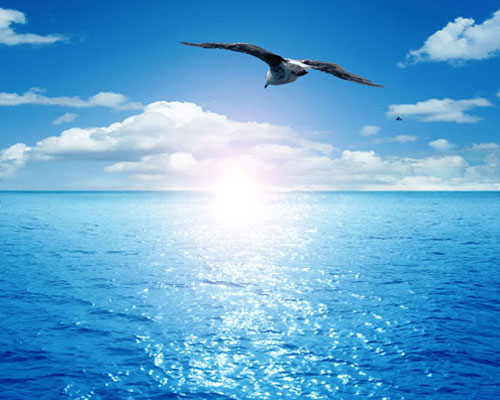 Subscribe to Our Newsletter
Total Eclipse Leo and the Royal Family Astrological Update
Follow me on Instagram and Facebook @elpisastrology
Time stamp for Royal Family update is 12:56
This is the last Leo eclipse in this series of eclipses between Leo and Aquarius…yet, it is at the first degree of Leo. This suggests a new beginning even though this Total Eclipse is a Full Moon in Leo- which would normally mean endings. Not that those aren't going to happen. I feel this is about a breakout moment for those reaching for the brass ring. You could also feel the effects 6 months prior to 20 Jan 2019- so, July 2018. Leo asks us to express our creative, authentic self with joy and love. For those not willing to pay attention to the nudges they've been receiving since last year? Well, the Universe will usher in the changes for you – this is backed up with the unexpected, Uranus energy which will also speed things up! You could feel all excited and jittery at the same time. Plan for some downtime to process what is pinging inside you. Jupiter square Neptune has us doubting ourselves and wondering if you can trust. The key is to trust the universe, your inner satellite guidance but reach out to others you trust to confirm.
For the British Royal Family both Prince Charles and Queen Elizabeth have major once in a life time transits involving Uranus and Pluto throughout 2019. Prince Charles' Ascendant is conjunct the Total Eclipse Full Moon in Leo on 20 Jan 2019, putting him front and center in 2019. They both have major effects on their respective North Nodes of the Moon with regards to their future destiny. Read as: Future Destiny of the Monarchy and Royal Family. Duchess Meagan will give birth in March 2019, I predict 21 March 2019. Venus conjunct Jupiter in the early morning sky, look Southeast.
Astrological Forecast for 2019 for all Signs
Follow me on Instagram @elpisastrology and Facebook: elpisastrology
Time stamps: Aries 10:28, Taurus 12:12, Gemini 15:49, Cancer 17:59, Leo 20:01, Virgo 23:33, Libra 25:06, Scorpio 28:18, Sagittarius 29:42, Capricorn 32:00, Aquarius 35:33, Pisces 38:22.
There is a big influence of Earth signs in 2019 (and 2020) asking us to ground ourselves, literally have contact with the earth to heal. Be purposeful in your actions and know that planning step by step is okay as it leads to manifestation of your dreams, hopes and wishes. The Mercury retrogrades will be in water signs asking all of us to tune into our intuition before speaking or communicating.
There are 5 eclipses in 2019. Three in Capricorn- Jan/July/Dec 2019, one in Leo- Jan 2019, and one in Cancer- July 2019. Capricorn leads the pack with regards to starting a new life a new 'you' followed by Cancer. This is Leo's and Aquarius) final chance this year to tidy up their life and get on their destined, authentic path of 'self'.
Jupiter in its home sign of Sagittarius till Dec 2019 imbues us all with optimism, inspiration and a real feeling that dreams can come true. Watch the risks- make them calculated! The three Jupiter Neptune squares have us questioning our faith and beliefs- listening to our inner selves and 'believing' will be important this year for all of us.
Follow me on Instagram @elpisastrology and FB Elpis Astrology.
2nd Half of December 2018 Full Moon in Cancer
Correction in the video it will be the shortest day of the year, the Winter Solstice is ushered in on 21st December followed by the Full Moon in Cancer on 22nd December at 9:48 pm PST at 0 Cancer 49. Now the Sun, Saturn and Pluto are all in Capricorn. This exerts energy that asks us to be serious to make things real and work hard to reach our goals. Venus will sextile Jupiter and trine Neptune bringing compassionate, romantic love and feelings. Together with the Sun in Capricorn we can 'feel' that our dreams 'can' come true. More manifestation of those dreams next year, 2019 and beyond when Uranus goes direct early January and enters Taurus first week of March 2019.
The two eclipses in January, Capricorn and Leo set up the year to ask us to be serious about our authentic selves and doors will open, or close to support that in 2019. The three Jupiter Neptune squares have us questioning our beliefs and faith. Can I trust this to be 'true'…for 'me'? Learning to be true to yourself is where happiness will be found. Tie this in with the North Nodes of the Moon of destiny asking us: Where do I feel at home, safe, secure and nurtured.
Happy Holidays, Happy Hanukkah, Happy Kwanza- Merry Christmas! I'll be back at the end of December 2018 with an Astrological Look for each of the Astrological Signs for 2019! Have fun this holiday season everyone!
Follow me on Instagram @elpisastrology and FB Elpis Astrology
Hope, optimism and idealism. Fateful love relationships may begin at this time. But this is as a direct result of the hard work of Venus retrograde, rooting out that which had to go and valuing trust. The New Moon in Sagittarius ushers in a time when life has meaning and you cautiously think life is good.
On 2nd December Venus goes back into Scorpio, around 9:00am in the morning, you'll wake up (PST) more confident and assured she's got it right this time when it comes to who she can trust, who truly has her back. Still waters will run deep during this time. Nothing light and fluffy in any relationship. With the Sun square Mars, there could be a few trying times left where you want to forcefully state your case. The Ego will be trying to rear its head! You may just be more irritable this day- if you are presenting anything please take the time to prepare potential questions others may have that will be listening to your ideas. This is a great energy to get to work and physically apply yourself to projects.
Sun Square Neptune on 5th December things get confusing and foggy. Your energy may be low and you may even feel deflated- this too will pass. Do not make important decisions today; wait one day at least.
On 6th December a New Moon 15 Sagittarius occurs @ 11:20pm PST and Mercury Stations Direct at 1:22pm. A new start for Sagittarians especially those with their Ascendant or Sun between 12- and 18-degrees Sagittarius. The next day, 7th December, Mars conjunct Neptune You could take some wrong action based on a confusing set of facts. Take your time going over anything that is unclear and leaves questions in your mind. As Mars rules the physical body pay attention to any illness and get your rest as your immune system could be a little weaker at this time.
Full Moon in Gemini and 2nd half of November 2018
Relief from the Drama and contemplation over Thanksgiving!
Mars in Pisces will square Jupiter in Sagittarius exact 20-21st of November asking us to trust our higher selves. Venus going direct in Libra and Mercury in Sagittarius going retrograde both on 16th of November could cause some confusion around things you 'thought' were already sorted out- especially as it relates to your relationships. Thanksgiving Day is marked by a Full Moon in Pisces at 9:39 pm PST on 22nd of November, lots of lively conversations, bring a good sense of humor to the dinner table! Curb tendencies to exaggerate or overindulge! Good luck and Happy Thanksgiving to all in the USA! I forgot to mention in my video that Venus direct will oppose Uranus retrograde for a final time this year; unexpected love comes your way, money turns up you were owed, your values are clear now!
1st Half of November 2018 Astrological Forecast – New Moon in Scorpio
Follow me on FB and Instagram @elpisastrology
November has a lot of shifts happening; The North and South Nodes go into Cancer and Capricorn respectively for 1.5 years, Mercury and Jupiter go into Sagittarius, a New Moon is in Scorpio, Venus goes direct in Libra and Mercury goes retrograde the same day, 16 Nov.
There will be a shift with the Venus retrograde in Libra to examine relationships and friendships from a value standpoint; is this valuing me? The Mercury retrograde in Sagittarius the same day will cast our thoughts into, 'is this the truth for me'…answer that question the first week in December when Mercury goes direct. The North Node in Cancer is asking us to focus on what nurtures and protects us, for Cancers it is asking you to rely on you, you are now coming into the spotlight and you are taking care of you, not others! Jupiter in Sagittarius promotes optimism, faith and hope for a brighter future. All you Saggis this is your year, enjoy all the positive things that come your way! The New Moon in Scorpio is intense but, it marks the ending of all the darkness and sets our hearts and feelings on the path of renewal at last.
In the night sky on 11 November witness a true 'conjunction' of a crescent Moon and Saturn as they link hands at dusk just above the horizon. Mercury and Jupiter twinkle just to the right of them. Enjoy!