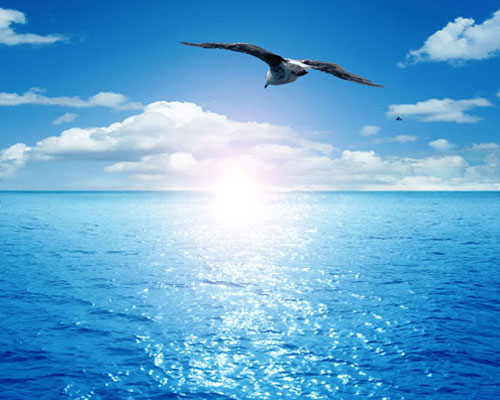 Donations
If you enjoy the free astrology videos, you can donate any amount by clicking Donate and entering the amount on the checkout page.DONATE
Astrology of Nov 2020 New Moon in Scorpio, Full Moon Eclipse in Gemini.
Time Stamps: Dicken's Tale of Two Cities discussion: 1:47, New Moon in Scorpio 14 Nov: 4:05, Full Moon Eclipse in Gemini 30th Nov: 11:47, Jupiter conjunct Pluto: 14:24.
This month has us starting the eclipse season again, Mercury retro goes direct on 3rd Nov and mid-month Mars goes direct in Aries- The Sun and Venus are in Scorpio casting a more serious, investigative, deep emotions hue.
I reference Dickens' Tale of two Cities that took place during the French & USA revolutions. Link: https://en.wikipedia.org/wiki/A_Tale_of_Two_Cities
The famous quote: "It was the best of times, it was the worst of times" but this forward to the book also includes this:" it was the age of wisdom, age of foolishness, it was the epoch of incredulity, it was the season of light, the season of darkness, it was the spring of hope, the winter of despair, we had everything before us, we had nothing before us." The main there was one of a vision of resurrection & transformation- for society but also personally. We are going through a revolution in society right now that affects us individually & collectively!
The New Moon is at 23 degrees Scorpio 17 on 14th Nov at 9:07 p.m. PST. Happy New Year for all the Scorpios!! Secrets could come out and be revealed at the Mercury, not direct opposing Uranus. There will be a tendance for obsessive/possessive thoughts. See what arose at the Mercury retrograde in Scorpio/Libra- it will move out of shadow and the Scorpio influence on 20th Nov. Mercury retrograde in Scorpio you tube video: https://www.youtube.com/watch?v=-fOSZ4rV2OQ&t=1457s
Full Moon Eclipse is at 8 Gemini 28 on 30th Nov at 1:28 a.m. PST. Notably, the Sun in Sagittarius will quincunx Uranus making it difficult to incorporate changes in our beliefs.
Jupiter conjunct Pluto one last time.  See my video where I discuss the whole series of conjunctions during 2020. Both planets are going forward so this positively reinforces transformation. My Jupiter Pluto & Jupiter Saturn video with all Ascendants:
https://www.youtube.com/watch?v=-fqbjmdEbRo
Please go and enjoy nature from Bealtaine (Summer) Cottage in NW Ireland where an inspired woman had a calling to go back to the earth 16 years ago. She has created an amazing enchanted, permaculture with beautiful woodlands, streams & ponds with accompanying nature. Of her hundreds of videos I can't pick one to recommend- please go to her site and start watching & listening you will leave refreshed and revived as you eavesdrop on all the goddesses & Gaia herself. https://www.youtube.com/user/BealtaineCottage/videos
October 2020 Astrology – Time stamped
Full Moon in Aries-1 Oct: 1:17, New Moon in Libra-16 Oct: 3:33, Full Moon in Taurus-31 Oct: 6:46, Samhain Festival: 10:19
We have 3 moons this month- Full Moon in Aries, New Moon in Libra & we end the month, on Halloween, with a Full Moon in Taurus conjunct Uranus; the Sun opposite- fireworks for sure. The Sun is in Libra and Mercury goes retrograde- Pluto goes direct. Mars figures prominently with squares to Saturn and Pluto. The Full Moon in Aries squares Saturn closely & quincunxes the North Nodes of the Moon= challenging changes required with the old and outdated but great opportunities to embrace the new way ahead. The Sun also quincunx Uranus closely so, there may be a struggle and fight…but the opportunities for a positive future are greater! There's a lot happening this month with surprising events and an uncovering of the shadow side of life and the underbelly of our world with the Mercury retro in Scorpio @ 11 degrees on 14 Oct and Mercury opposes Uranus at 9 degrees Taurus on the New Moon in Libra, along with the Moon/Sun squaring Saturn & Pluto, Mars Retro square Jupiter, & Mars retro sextiles the North Nodes of the Moon, Jupiter exactly sextiles Neptune- this all adds up to us having faith, believing in the bright dream despite all the hullabaloo. Take care with driving and using tools and take care of your head (ruled by Mars) during this Mars Retro in Aries. Maars will square Saturn and Pluto from 1-8th October. The Sun opposes Mars on 14 October, take care this day regarding any sharp things, driving & emotional outbursts. The Sun opposes Pluto on the 21st– another day when cronyism raises its ugly head and is stomped on!! Power & control games come out of the woodwork.
The Gaelic Festival of Samhain is celebrated between the Autumn Equinox and the Winter Solstice on 31October when the veil between the worlds of the living and dead are thinner. We know this as Halloween. Gods make themselves visible to us humans and play games with us mortals!
For more history on this celebration follow this link2: https://en.wikipedia.org/wiki/Halloween  Some interesting facts on superstitions over the years including why we bob for apples.
I checked when Guy Fox tried blowing up the UK Parliament- it was 1605, I was off by a century…I mention this in my video for those interested.
——————————————————————————————————————————————
Link to "Finding Meaning in Life" you tube video:  https://www.youtube.com/watch?v=D-_ybz-b-HI&t=1630s
Mercury retrograde in Scorpio you tube video: https://www.youtube.com/watch?v=-fOSZ4rV2OQ&t=1457s
Link to "Mars in Aries", retrograde you tube video: https://www.youtube.com/channel/UCsFrtfb6e852W04I1JHAZWg
October 2020 Astrology- Brief look & "Finding Meaning in Life" = All Astrological Signs
Time Stamps: Brief synopsis of Oct 2020 Astro Influence: 0: 44, Background on Meaning in Life: 3:31,  People of influence on "Meaning": 21:50 , Ascendants & Sun Signs for 9th house: Sagittarius: 28:10, Capricorn: 30:09, Aquarius: 31:46, Pisces: 32:52,  Aries: 34:20,  Taurus: 35:47,  Gemini: 37:20, Cancer: 39:06, Leo: 41:38, Virgo: 43:09,  Libra: 45:49,  Scorpio: 47:51.
Meaning in Life is astrologically represented by the 9th house; it is the house of Sagittarius and ruled by Jupiter: "What provides 'meaning' to me?"
The 9th house is the higher mind, it is where we expand our mind, higher education, travel/foreign people, and lands. It is how our mind develops a template from which to view reality – our individual world.
Uranus can facilitate this by expanding our consciousness, providing flashes of insight, epiphanies, ah ha moments & enlightenment. It can be life restoring in the sense that it works with Jupiter to get in touch with our higher self = some of which, is meaning in life and accepting the Life is worthwhile…because, it has "meaning".
In evolutionary astrology the North Node of the Moon can represent our destiny path. Vedic astrology has a different interpretation. So, this can add another layer when exploring meaning in life from an astrological standpoint. Using our own Natal Chart.
Where the Sun is in our chart is also important as this is where we express our inner essence to the world.
Psychologist and Psychiatrist, Viktor Frankl contributed a large body of information to search for "meaning" in life (before that it was the Greeks). He endured 3 years in a Concentration Camp in the 2nd world war losing his wife, unborn child & parents. The basic tenants of Logotherapy include: life has meaning, human beings long to experience their "own" sense of meaning and humans have potential to experience "meaning" under any circumstances (paraphrased from: Psychology Today Jan 12 2019, The Power of Purpose and Meaning).  Frankl found that meaning came from: purposeful work, love, and courage in the face of difficulty and he considers the transcendental power of love – Love goes far beyond the physical person of the beloved. Here we are talking about Venus' love transmuting into the higher octave of Neptune's' all-encompassing Love. One of Frankl's famous quotes: "When we are no longer able to change a situation, we are challenged to change ourselves" (isn't this what we are all experiencing now in 2020?)
There are many past and present-day psychologists & psychiatrists and authors contributing greatly to this body of work, they include as a very short list (Please include any you feel have contributed in the Comments section):
Dali Lama- his book on The Art of Happiness, he is on social media too
Viktor Frankl – his book on Man's Search for Meaning and other books and is on social media
Carl Jung – many books and interviews can be found on you tube. He used Astrology in his Psychology practice and is oft quoted by many Astrologers
Abraham Maslow – famous for the Pyramid of Hierarchy of Needs with Self Actualization at the top. Many books and comments on social media
Eckart Tolle – A New Earth and is on you tube and social media
Deepak Chopra – Many many books, online presence, does many meditations in collaboration with Oprah
Ram Dass – many publications and interviews are on social media including you tube. Fierce Grace is the film about his life.
My view of a person living her "meaning in life" Collette O'Neill, based in Western Ireland at Bealtaine Cottage amongst her permaculture magical forest and creatures, follow her on social media watch her on you tube- her website: https://bealtainecottage.com/
Ram Dass & Eckert Tolle Dialogue on you tube: https://www.youtube.com/watch?v=zPmgTJGPzlg&t=3709s
My Mars Retrograde video:
https://www.youtube.com/channel/UCsFrtfb6e852W04I1JHAZWg
My you tube video on Oct 2020 Mercury retrograde in Scorpio:
https://www.youtube.com/watch?v=-fOSZ4rV2OQ&t=1434s
Nietzsche says: "He who has a "why" to live can bear with almost any "how".
Mercury retrograde in Scorpio @ 11 degrees Scorpio
It follows the same path as Venus retrograde in Scorpio- Nov 2018!
Time Stamps: General take on Mercury retro in Scorpio/Libra: 0-3:38, Pluto ruler of Mercury retro in Scorpio: 3:38, Mercury influence: 6:37, Mercury Mythology: 7:54, Mars retrograde influence: 6:31, Details of Scorpio/Libra retrograde: 15:41, Sabian Symbol for 26 degrees Libra: 17:46,  Important Transits at 25/26 degrees Libra: 19:53. Ascendants: Scorpio: 26:16, Sagittarius: 27:58, Capricorn: 29:52, Aquarius: 31:42, Pisces: 33:29, Aries: 36:20, Taurus: 39:36, Gemini: 42:15, Cancer: 44:03, Leo: 46:03, Virgo: 47:55, Libra: 51:12
The Mercury retrograde in Scorpio starts at 11 Scorpio 40 on 14 October 2020 and goes direct at 25 Libra 57 on 3rd Nov 2020 (Note: Mars in Aries will go direct on 2nd Nov 2020 giving positive "energy" to the Mercury direct motion). Mercury follows the previous Venus retrograde path that was at 10 Scorpio 49 on 5th Oct 2018 and direct at 25 Libra 14 pm 16th Nov 2018. This 2020 Mercury retrograde will make clear Venus' intentions from Nov 2018.
The ruler of Scorpio is Pluto- it purifies and transforms. Utilizing Pluto's power wrongly backfires eventually. Pluto energy in a person magnetizes and with Mercury added- it "speaks" magnetically and draws people in. It is the modern-day Guru- not just the spiritual ones either- they are everywhere.
Mercury rules the nervous system like Uranus as it is through nerves & impulses, we work our organs. Scorpios speaks to the sexual organs and to some extent the brain, especially the hidden psychological side. Mercury quincunx's or inconjuncts Aries therefore the Mars retrograde period- this speaks to an adjustment needs to be made, perhaps for others ideas or opinions (I said it squared this in the video, apologies), Mercury retrograde in Scorpio opposes Taurus, and squares both Aquarius & Leo- these signs may have more challenges with the Mercury retrograde in arriving at final conclusions.
Mercury or Hermes was the only entity that could enter the underworld (Scorpio & Pluto's domain) unscathed- this can represent grief issues too. As messenger of the gods, he travels from the heavens to earth to the underworld unfettered. Other societies revered Mercury too- e.g. Thoth in Egypt. Mercury is viewed as a fertility god and he delivered souls to the underworld. Mercury guides us across our light & dark shadow sides of ourselves. The Emerald Tablet from Hellenist times referred to Mercury being thrice anointed: 1. In alchemy (magic), 2. Astrology, 3. Theurgy (in the hermetic sense to take things apart and analyze individual components and unite in a spiritual grace).
Important transits by Mercury retrograde in Scorpio include 18th Nov. Venus at 25 degrees of Libra, 22-24 Nov. Mars opposes Mercury now direct, 27/28 Dec 2020 Mars at 25 Aries going direct will oppose the direct degree "point" of Mercury @ 25 degrees of Libra. All these transits will activate whatever had come up for you around the time Mercury in Scorpio went direct- 3rd Nov 2020.
September 2020 Astrology
Be open to big plans looking possible as long as you sort the wheat from the chafe- patience is the word of the month.
We have a Full Moon in Pisces kicking off the month of September on 1st September @ 10 Pisces 12 @ 10:22 pm PDT- an ending of culmination of sorts my dear Pisces. This is a very psychic and intuitive time especially for all Pisces & Virgos.
Jupiter goes direct – 13 Sept at 17 Capricorn ahh those big dreams and distant pastures seem a little bit more in focus now. Sagittarius this is especially good news for you as Jupiter rules your sign, Sagittarius. International relations could take a leap forward but, hmmm, Mars retrograde could throw a spanner in the works. Look carefully at what belief systems need to go.
Mars goes retrograde at 28 degrees Aries 9th September. Mars rules Aries so it is very powerful & at home here. All Aries Sun & Ascendant signs you are going to really feel you have to take action and move forward for the next few months – but…you will have hinderances and blockages- look at them as obstacles to solve, not the ending of your dream. This is a significant time for all but especially Aries & Scorpio (Mars was the ancient ruler). Use this for careful planning, debating, strategizing and laying out something worthy of your time. Use care with where you do spend your 'energy'. There may be many energy vampires in wait! Don't feed them. Aries takes the path less, or, not travelled to forge a new path of significance. Courage could be a watch word during this retrograde time which ends Nov 14 2020 but leaves the sign of Aries Jan 7 2021.
A New Moon in Virgo- at 25 Virgo 01 on 17th Sept.  Happy New Year to all Sun Sign & Ascendant Virgos – this is your new start! The Sun & Moon trine Saturn exact- agreement on the details and what is worth keeping in the structures surrounding you. A now retrograde Mars squares Saturn, another headbutting session where there is disagreement on how to move forward with well established structures. Could manifest in more police presence stopping those what want those very structures to change. Mercury squares Jupiter but quincunx Saturn has those in power swearing they are not hiding things from the public. In fighting in the political party structure.
Mercury enters the shadow period on 23 Sept at 25 degrees Libra- it goes retrograde in October at 11 degrees Scorpio. I will be doing a whole video on this next as it follows the same path as the Venus retrograde back in Nov 2018. An important time for exploring our deeper, perhaps darker sides, collectively & individually.
Venus in Leo trines the South Node of the Moon in Sagittarius and sextiles the North nodes of the Moon in Gemini on 26th September. Could there be some new 'royalty' enter the picture and start a new destiny? Venus will make it easier for all of us to let go of old beliefs, systems, and ideas that don't fit anymore into our future. Instead we see an easier way to implement the new destiny. Take advantage of this time to make changes- fame and money could be ahead for some.
Saturn goes direct at 25 degrees Capricorn on the 29th Sept. He is now going over the ground he retrograded over and is making his way to Aquarius where on Dec 20th 2020 he will form a conjunction with Jupiter and start a whole new 30 year cycle between them. Mars retrograde trines Venus in Leo- the stars could align for some with regards to love, money, fame, children, or your own business but there may be delays with the retrograde Mars. Have faith and courage mon Coeur.
Please go and enjoy nature from Bealtaine (Summer) Cottage in NW Ireland where an inspired woman had a calling to go back to the earth 16 years ago. She has created an amazing enchanted, permaculture with beautiful woodlands, streams & ponds with accompanying nature. Of her hundreds of videos I can't pick one to recommend- please go to her site and start watching & listening you will leave refreshed and revived as you eavesdrop on all the goddesses & Gaia herself. https://www.youtube.com/user/BealtaineCottage/videos
August 2020 Astrological Forecast
Setting up the chessboard! Strategy & planning your next steps. August 2020 Astrology
Please subscribe & follow me on FB, Instagram and YouTube @elpisastrology.com
August 2020 sees a Full Moon in Aquarius & New Moon in Leo both in fixed signs & Venus in Cancer most of the month, Mars continues its slow but direct motion in Aries
We start the 2nd August with the Leo Sun at 10 degrees squaring Uranus- whew- the King or Queen may not be happy and makes a surprise move on the chessboard! Jupiter will nicely sextile Neptune feeding us opportunities to realize our dream and Mercury now direct in Cancer opposes Pluto retrograde- an important message is received or sent- listen to it.  The Full Moon is at 11 degrees Aquarius 46. We had a Full Moon eclipse at 11 degrees Leo on 31 Jan 2018- this may reflect a 2nd decision point or illumination reminder to let go- with more of an awakening & shaking up vibe. The Sun & Moon squares Uranus, Mercury opposes Saturn (and Pluto), it quincunxes the South Nodes of the Moon, Mars squares Jupiter, Jupiter sextiles Neptune- tie all this together suggests some surprising event probably a message or communication asks you to let go of some belief around your dreams- an adjustment is needed but the dream still shimmers in the background. On the  6th August Venus in Gemini conjuncts the North Nodes in Gemini (and opposes the South Nodes of the Moon in Sagittarius) beneficial energy to move us onto our destiny path- maybe in the form of nice, kind words, money, a very favorable review, a new love that will become important for our future- you may have communicated with the person initially online or Zoom. Mercury enters Leo and amps up the drama! Let us have fun please. The 14th to 16th August we have Mars in Aries square Pluto retrograde (this will happen again with Mars retrograde in Oct 2020)- aggressive action. I want to do what I want to do! In Oct you may have to retract this action in some way… The Sun will trine Aries on 15th Aug just prior to the New Moon, suggesting an easy time to take some action in a new direction especially expressing who we are, maybe starting a new business, or something new regarding children. Mars will square Pluto so you may have to cut through some red tape- ugh. On the 18th Aug we have our Leo New Moon at 26 Leo 35 at 7:42 PM PDT. Leo as a sign represents our pride and self-esteem, having fun, drama and negatively, arrogance. We may have the Kings and Queens in our lives making some statement about a 'new start'. The Sun & Moon conjunct Mercury all in Leo – we hear many speaking authentically on the stage of life. Sun & Moon trine Mars, sextiles the North Nodes of the Moon, Mercury sextiles North Nodes of the Moon exact, Venus sextiles Uranus- all positive green lights- some unexpected positive things happen now. But, Mars squares Saturn (and Pluto), Saturn quincunx North Nodes of the Moon- negotiations and adjustments to achieve the new you. The 24th Aug has Mars square Saturn- those in authority challenge our actions with regards to the 'actions' we want to take to move forward- with the star Regulus conjunct the Sun at 1 degree of Virgo, fortune may shine on you. Don't be afraid to let go of old ways of looking at things and reach forward to a better way- especially with regards to how you communicate & think about others, perhaps new ideas about commerce? On the 26th Aug Venus opposes Jupiter then on the 30th Pluto-this will be triggered again in the last week of Dec 2020. Challenging the status quo about your safety, security and where you feel (or don't feel) nurtured- very powerful. In the sky mid-August watch for the Perseids meteor shower, mid-month will be best. Enjoy!
Sept 2020 has Venus opposing Saturn and Mars now retrograde at 28 Aries, favorably Jupiter goes direct- more ammunition for pushing our dreams forward- the Mars retro may throw up some challenges though asking us to 'rethink' or 'r