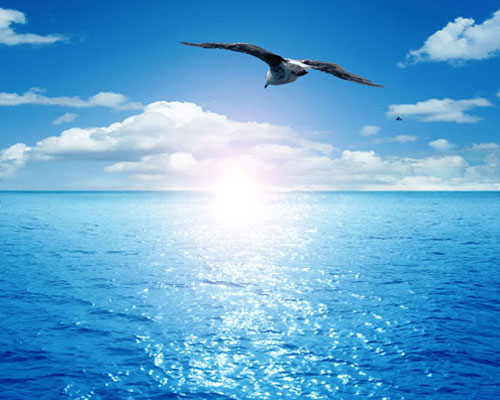 Donations
If you enjoy the free astrology videos, you can donate any amount by clicking Donate and entering the amount on the checkout page.DONATE
Jupiter conjunct Pluto and Jupiter conjunct Saturn 2020
Time stamps: Jupiter conjunct Pluto:1:23,  Jupiter conjunct Saturn: 14:21, Capricorn: 17:41, Aquarius: 18:32, Pisces: 19:50, Aries: 20:50,Taurus: 22:05, Gemini: 23:17 Cancer: 24:17, Leo: 25:53, Virgo: 27:27, Libra: 28:48, Scorpio: 30:42, Sagittarius: 32:59
Jupiter will conjunct Pluto three times in 2020. 4th April at 24 Capricorn 53 with the Moon at 3 Virgo, Venus at 1Gemini and Mercury conjunct Neptune 20 degrees and 19 degrees Pisces respectively & Saturn and Chron will be direct 0 degrees Aquarius and 5 degrees Aries with the Sun at 15 Aries.
The second is on 30th June at 24 Capricorn 6 minutes with both Jupiter and Pluto retrograde and a Mercury retrograde at 10 Cancer, conjunct the Sun the next day, 2 eclipses in June 5th June Full Moon Eclipse in Sagittarius and 21st June New Moon at zero degrees of Cancer. North Nodes of the Moon now in Gemini @29 degrees.
The third is on 12th November at 22 Capricorn 51, Saturn is direct at 26 Capricorn 56, last here mid-Feb 2020 when the USA realized the gravity of the Corona virus, Pluto will arrive here March 2021. The Moon and Venus conjunct in Libra, Sun and Mercury in Scorpio with the Sun sextile Jupiter and Pluto, Mars is retrograde at 15 Aries Chiron and Neptune and Uranus retrograde- positive news for money markets but work going on in the background (Mars retro) to put some pioneering methods in place over the next many months through Jan 2021.
Jupiter is where we grow, its where we reach for our higher selves to make meaning of life (it is foreign people, foreign places). It meets up with Pluto three times over 2020. Pluto is our soul, our shadow self and asks us to transform. This is taking Lead and transforming it into Gold- magic potentially.
Many souls are being transformed, some to a higher level, others to another world- mostly we are polishing up our shadow side so we might be at a higher vibrating level for all. This could reflect power struggles, secrets or hidden information or things. We are meant to transform our shadow and soul into something better.
Jupiter conjunct Saturn in Aquarius bring Jupiter's transformation from it's conjunct with Pluto to manifest it in something real with new gold standards by which we all live by.
April 2020 Astrology
Both the Full & New Moons along with the Venus retrograde shadow starting put a big emphasis on Venus this month of April 2020. This means our money, love & values will be contemplated. In love: Ask yourself, is this person treating me like a priority…or an option (paraphrasing from quote by Maya Angelou).
Full Moon in Libra is on 7th April at 7:35 pm PDT at 18 Libra 43- seek a balance between your needs & others. The Moon quincunx Neptune asks us not to be a martyr but to balance between giving and taking. Libra asks us to be fair & balanced. Mars square Uranus suggests restraint, it is also an accident prone transit, take care with releasing energy (especially anger and frustration). Saturn now in Aquarius till July heralds a time when beneficial structures will be created to help all of humanity. Our youth & those truly enlightened influence this trend greatly. The Sun squares Pluto (and Jupiter) on 14th April says challenges making transformation- perhaps our government will need to make the decision to have the military involved with combating the COVID-19 virus. Venus trine Mars says there may be new unusual information about our money and that unusual relationships & bedfellows may arise- collectively & individually.
The New Moon in Taurus is on 22nd Apr @ 7:27 PM PDT 3 Taurus 24 & conjuncts Uranus by 3 degrees. This could be a brand new, unexpected beginning for Taurus born folks on 22/23/24 April birthdays -this opposes Scorpio folks born 25/26/27 November where partners may have something unexpected come up that provides big change. Venus squares Neptune at the end of April – "being sold a false bill of sale or goods" take care with any purchases and signing of contracts where money is involved. Seek expert advice if you are unsure. Great love, twin flames & soulmates might be circling around…wonderful if that turns out to be the truth…but a fairytale may also be emerging instead. With the Venus in Gemini retrograde starting in May through the summer…collecting factual information- remember actions speak loudly- pay attention to that. Do enjoy the very romantic energy though.
In the night sky high up in the West- Venus shines super brightly reminding us that there is a higher love (Steve Winwood)- just reach it, invite it in. Please take care everyone.
Venus Retrograde in Gemini video link:
Venus Retrograde in Gemini
Please subscribe & follow me on FB, Instagram & my website elpisastrology.com
Time Stamps: Gemini: 25:22, Cancer: 27:46 Leo: 29:27, Virgo: 30:40 Libra: 31:59, Scorpio: 38:24, Sagittarius: 35:06, Capricorn: 36:15, Aquarius: 37:54, Pisces: 39:26, Aries: 41:35, Taurus: 43:27
Venus goes retrograde in Gemini 12 May @ 11:46 pm PDT at 21 degrees 50 minutes Gemini and goes direct on 26 June at 5 degrees of Gemini. Are there multiple partners to be considered with the 'twins'?
Gemini represents the trickster, the twins, twin flames. Socializing, exchanging and gathering information is a function of Gemini- communication generally. So, because it's Mercury ruling (Mercury rules Gemini- where the Venus retrograde is occurring) the Venus retrograde in Gemini…suggests that communications could go awry (somewhat like a "Mercury" retrograde). There's also 3 Venus square Neptune occurring during the retrograde and shadow period. Care with those you love. Deception could be high but so could romance! We also have a Mercury retrograde happing during the Venus retrograde. Mercury is retrograde in Cancer this speaks to our habits, our past, our mother, where do we feel nurtured and at home? Venus retrograde in Gemini occurred in May 2004 & May 2012. Both these periods may connect up for you. Venus retrograde conjuncts the Sun on 4th June- can we say illumination?! We also have the North Nodes of the moon moving into Gemini, they'll be at 29 degrees of Gemini at this time. The Summer Solstice is on 20th June and has the Moon at 25 degrees Gemini, so close to the Venus Retrograde. The last Venus square Neptune occurs when Venus is direct, 27/28 July- the rose-colored glasses fall off. You see what is real in your relationship(s). We have a Mars retrograde in September at 28 degrees of Aries. Movement forward is imminent.
March 2020 Astrology
Please subscribe & follow me on FB, Instagram & my website elpisastrology.com
Time stamps:
Full Moon Virgo: 0.58
New Moon Aries: 1:48
Spring Equinox: 4:06
Saturn ingress to Aquarius: 8:19
Jupiter conjunct Pluto trine Venus: 9:10
Sabian Symbol: 13:36
The Astrological highlights for March 2020 include a Full Moon in Virgo on 9 March at 19 Virgo 37; Venus will conjunct Uranus bringing sudden new love in for some, money for others…and still others breaking up! Mercury stations direct the next day on 10 March at 28 Aquarius ushering in that breath of fresh air we need. The Spring Equinox is on 19 March at 9:13 PM on the Pacific Coast, 20 March for the East Coast. We have the Moon at 13 Aquarius emphasizing the air qualities – humanitarianism, marching to our own drum, scientific breakthroughs, doing the unusual & unexpected. Saturn is at the critical degree of 29 Capricorn 50 minutes! to Aquarius on 21 March until July 2020 then retrogrades back into Capricorn until Dec 2020. Mars conjunct Pluto on 23 March, powerful action, perhaps involving the military. The New Moon in Aries on the 24th March has the Sun and Moon squaring the North Nodes of the Moon in Cancer asking us: are you being nurtured? No? Then change what is not. But Venus sextiles Neptune bringing in highly romantic opportunities along with compassionate vibes to do the right thing. With Venus trine Mars on 29th March we have strong energy for love transforming our lives and/or people in power with money being generous to us. On the 30th Marching Saturn in Aquarius will be at the conjunction point of the Grand Conjunction of Jupiter & Saturn on 22 December this is a foreshadowing, signposts & messages for the new Jupiter Saturn cycle starting in Dec 2020.
Please follow me on FB & Instagram & subscribe to my YouTube & website @elpisastrology
Happy New Year 2020! With Jupiter now joining the 2 heavyweights, Saturn & Pluto we can expect transformation of our structures amped up for the next year! Jupiter/Saturn & Pluto will form conjunctions throughout 2020 giving us lots of opportunities to make great, necessary changes in our lives. Specific birthdays affected this year at 22 degrees of Capricorn, are: 11-16 January for Capricorns & 12-18 July for Cancer folks. Jupiter wants to expand what it touches Saturn wants to constrict & Pluto wants to transform- all these energies will be operating at high power all of 2020.
The New Moon in Aquarius at 4 degrees on 24 Jan squares Uranus (ruler of Aquarius)- sudden unexpected events in our world, for others, "The cry of Rebellion"- collectively or personally. Saturn is co-ruler of Aquarius & where is Saturn? Conjunct transformational Pluto- whew! Remember this is a 'process' this year of transforming our structures- hard work will pay off. This could be a humanitarian crisis in the collective. With Venus square Saturn at this New Moon it says there will be challenges with money & relationships but, with Venus sextile to Jupiter there could be some good luck or ease with whatever the outcome. This could bring some welcome liberation with money & relationships, or both. We have a beautiful day to look forward to on 27 Jan when Venus in Pisces conjuncts Neptune in Pisces – love is all around us, music sounds wonderful & creative expression rules today. Please enjoy this day! (In the video I incorrectly said: Sun conjunct Jupiter too- not on this day- this was on 27 Dec 2019- apologies!!)
Time stamps for each of the Astro Ascendant in the location Saturn/Pluto will conjunct (22 degrees Capricorn):
Capricorn: 13:41 Aquarius: 16:26 Pisces: 17:59 Aries: 20:07 Taurus: 20:16 Gemini: 20:28 Cancer: 26:59 Leo: 28:39 Virgo: 30:33 Libra: 32:09 Scorpio: 33:40 Sagittarius: 35:15
If you like the videos I put up and would like to donate, follow this link to my website- any amount helps me! Thank you! https://elpisastrology.com/cart/
Please follow me on FB & Instagram & subscribe to my YouTube & website @elpisastrology
Happy New Year 2020! Mercury carries the message from the New Moon Eclipse in Capricorn from 25/26 Dec 2019 into January 2020 as it conjunct the eclipse point at 4 degrees Capricorn. Announcements anyone!? Will the Queen's Christmas speech have us all 'talking' in the New Year? The 10 Jan marks another eclipse, this time a Lunar Eclipse, Full Moon at 20 degrees Cancer- this wraps up the "beginning" we started at the New Moon Cancer Eclipse last July 2019- here's the culmination or results. The next day, 11 & 12 Jan we have the historic Saturn Pluto conjunction at 22 degrees Capricorn, it conjuncts Mercury (the Sun isn't far off either) & asteroid Ceres (food, crops, mother earth). This marks the start of the conjunction of Saturn/Pluto, but also, Jupiter/Saturn/Pluto conjunction too. Whatever house this falls in (22 degrees Capricorn) this is where you'll be transforming the structures there. Jupiter conjuncts the South Nodes of the Moon, opposite North Nodes of the Moon in Cancer- a course correction for us all. Jupiter will also increase the 'want' for transforming structures. In the collective this could play out in more riots & rebellions. Personally, it may just be 'time' to make needed changes. It is futile to resist. Try to go with the flow as best you can. Get out into nature when ever you can! Uranus also stations direct at the same time- whew, talk about getting things started with a bang! Unexpected, surprise happenings personally, collectively & perhaps also on our earth – moving & shaking. Mars in Sagittarius all January gives us the energy to see through things & see how it fits into our future. With Jupiter in Capricorn for the next year it is asking us to take those inspirational dreams & visions into a more concreate structure- for those that worked hard last year- expect some rewards in 2020. This will have us being cautiously optimistic, growth & expansion through hard work & careful planning. Jupiter rules: law, the legal process, persons in power, government & officials. Not a year to tempt fate with breaking the Law!
If you like the videos I put up and would like to donate, follow this link to my website- any amount helps me! Thank you! https://elpisastrology.com/cart/