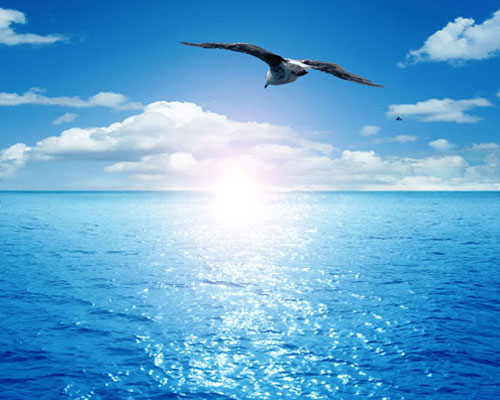 Subscribe to Our Newsletter
May Astrological Forecast 2018
The big news this month is that Uranus; the shaker and awakener enters grounded Taurus. The last time we saw Uranus in Taurus was between 1934 and 1941 and before that 1850 – 1859. Uranus only stays till November 2018 when it retrogrades back into Aries briefly until March 2019. We get a little preview in each of our personal lives as to the areas(s) that will be affected over the next 7 years or so. Especially if you have a Sun, Moon or Ascendant connection to Uranus in Taurus. Birthdays affected this year, 2018 (then a repeat of that in 2019 when Uranus goes back into Taurus) are:  21-23 April Taurus birthdays. Where are you getting an awakening even if it is just a tap on the shoulder or an all out lightening strike?? The New Moon in Taurus along with Mercury in Taurus occurs just after Uranus goes into Taurus on 15 May 2018; listen and observe what comes up. The month ends with a Full Moon in Sagittarius trining the North Nodes of the Moon of Destiny illuminating where we need to aim that arrow of truth! Be brave but have fun too especially with Venus both in Gemini then Cancer. It was just announced that Kate had a Royal baby boy; Congratulations! DOB: 23 April 11:01 a.m. UK time. How exciting for him. Interesting as Uranus is conjuncting his Sun (in orb) but it will exactly conjunct in May and again early next year, 2019. He has a Cancer Ascendant, Taurus Sun (in his 10thhouse), Leo Moon (in his first house) that conjuncts his North nodes of Destiny; initial first look says he will like attention but still be sensitive to those around him and maybe further revolutionary change in the Royal family with both his Sun and Uranus in the 10thhouse of career along with Mars/Pluto snuggling up to his Descendant and 7thhouse of duty. The Summer of Love is coming. See you in June.
Please visit my website and sign up to receive notifications of my videos and New & Full Moon posts. Link: https://elpisastrology.com/
April is here with lots of power and opportunities for transformational change! You job, should you choose to accept it, is to be honest with yourself…gaze at the looking glass (mirror) and truthfully face yourself this month. Aries dominates this month as a sign; so, its going to feel like its all about 'me' not 'we'. Venus softens things up for most of April allowing us to feel sensual, luxuriate in beautiful things on us and surrounding us. Real opportunities for a higher love, mixed with a spiritual element is all there! The Full Moon in Scorpio ends this month asking us to please for a final time, look at the dirt and get rid of it! Powerplays could abound, try to steer clear of these at the Full Moon especially. Chiron blazes a path in Aries pioneering new ways to heal ourselves as individuals. Uranus is working hard all month to shake us up and wake us up to the truth and help get us on our authentic path to self. This month is all about having the courage and faith to travel down the yellow brick road.
The start of the month and end are flanked by two Full Moons; one in Virgo and one in relationship sign, Libra. Detail brought to light at the beginning of the month will affect the ending of a relationship or relationship situation (e.g. going from single to together) with the added influence of Venus conjunct Uranus at the same time as the Full Moon in Libra on 31 March! Mercury and Venus in Aries, to be joined later in the month by the Sun, marking the Spring Equinox means we are going to want to do what we wanna do and now! Ha Ha! With a few squares to Saturn around it suggests just checking in with the authorities, rules, regulations, guidelines etc. before we act to move forward. This doesn't mean it won't happen, it just means, check the 'authority' boxes first before jumping into action. Jupiter sextile Pluto lovingly provides opportunities (at the Full Moon in Libra, in particular) to take those ideas we are aiming our arrows and incorporate them as part of our spiritual values. Dreams could come true…the influence of Jupiter sextile Pluto lasts much of 2018.
Link to detail on line up of planets in March (astronomy): http://earthsky.org/tonight/see-all-5-bright-planets-in-march.
February 2018 astro landscape is dominated by the sign the south Nodes of the Moon are in, Aquarius exuding an exciting, unusual and unexpected feeling but, with little real 'emotional' energy. Aquarius Eclipse the 15th Feb the day after Valentine's Day is of significance, it is also the only Moon of February; there's no Full Moon in February 2018 and signals us to let go of what has come up as interfering with the true expression of our inner selves and asks us to please start something new. Year of the Dog on 16 February 2018 is the Chinese New Year, the birthday years that celebrate the Dog in Chinese astrology are: 1934, 1946, 1958, 1970, 1982, 1994, 2006, 2018.
References from video: Tolle, Eckart Power of Now 2004. Found at Amazon, Link: https://www.amazon.com/Power-Now-Guide-Spiritual-Enlightenment/dp/1577314808. Accessed 21Jan2018. and Stellhorn, D. 2018. The Year of the Dog. Found at Amazon, Link: https://www.amazon.com/Chinese-Astrology-2018-Year-Earth/dp/1944622179. Accessed 21 Jan 2018.
2018 General Astrological Forecast
January 2018 will represent a very active month with regards to forming an outline of what is important to each of us individually for 2018. The month starts with a Full Moon in Cancer asking us: What is really important that makes us 'feel' safe and secure? Also See the 2018 Forecast by Sign Here
It ends with a Total Eclipse in Leo Full Moon, reminding us again: Are we being authentic to ourselves and others? This may bring some of the ideas, events that occurred at the Total Eclipse in Leo, a new moon, last August 2017 to fruition.
Saturn entered Capricorn, it's home sign (Dec 2017), the Lord of Karma will give rewards to those who have been working hard; conversely, he will take things away or make things difficult for those who haven't done the right thing. Collectively, re-structuring our power structures, including government institutions and new rules and regulations. Uranus will enter Taurus only getting to the first degrees before going back in to Aries one last time; suggesting a final time to burst free of restrictions not working to express our true path. Lightning bolts of energy of change may appear on our earth in 2018 by Uranus in Taurus…but, it will be 2019 onwards where we'll see real effects. Eclipses start in Cancer; July 2018 asking us to look at our security and safety issues. The north nodes of destiny dip into Cancer (south nodes in Capricorn) November 2018 changing up the collective path regarding our needs regarding safety and security.
December 2017 General Astrology Forecast
Full Moon in Gemini on 3rd December at 11 degrees Gemini through the houses: Generally, speaking, the Full Moon represents a culmination or ending (it could be an ending of a bad thing). Mercury retrograde at the same time at 29 degrees Sagittarius represents where we may have to review, rewind back to, re-do something, re-think something, re-access.
With the ruler of the Full Moon in Gemini, Mercury is also going retrograde at an anoretic degree of 29 degrees Sagittarius at the same time. Any planet at the 29 degree point is viewed as 'a fated degree'. This could mean a crisis situation arises that needs to be dealt with in order to move on into the new energies (in this case Capricorn). I view this as a prelude to the 2020 conjunctions that will take place in Capricorn. Mercury retrograde can also represent the trickster and combined with the Sun/Moon square to Neptune outright deception and lies. The 'truth' will come out though when Mercury goes direct (23 Dec 2017) and out of shadow (11 Jan 2018) Remember it is the season of giving (nice things) not, "giving it to them time".
Jupiter trines Neptune on 2nd December casting a very inspirational and spiritual glow to all of December and most of 2018. Dreams coming true, miracles, soul mates finding each other….but, with the Mercury retrograde period; caution with something that seems to good to be true. Wait till after 23 December before coming to any conclusions. New Moon in Sagittarius on 18 December portends a new start for all Sagittarians and gives deep spiritual introspection and meaning to the holiday season, trining Uranus means enlightening times ahead! Saturn enters its home sign, Capricorn on 21 Dec 2017 ushering new structures and goals for the next few years that represent our authentic selves. Happy Holidays!