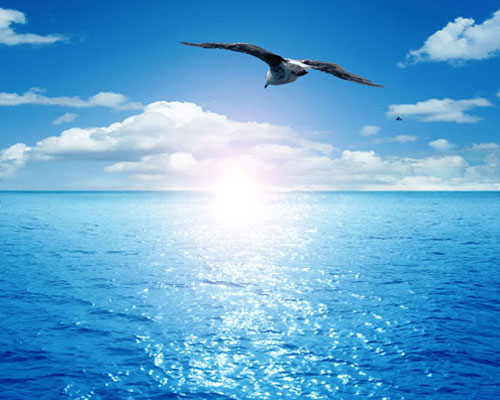 Subscribe to Our Newsletter
2018 General Astrological Forecast
January 2018 will represent a very active month with regards to forming an outline of what is important to each of us individually for 2018. The month starts with a Full Moon in Cancer asking us: What is really important that makes us 'feel' safe and secure? Also See the 2018 Forecast by Sign Here
It ends with a Total Eclipse in Leo Full Moon, reminding us again: Are we being authentic to ourselves and others? This may bring some of the ideas, events that occurred at the Total Eclipse in Leo, a new moon, last August 2017 to fruition.
Saturn entered Capricorn, it's home sign (Dec 2017), the Lord of Karma will give rewards to those who have been working hard; conversely, he will take things away or make things difficult for those who haven't done the right thing. Collectively, re-structuring our power structures, including government institutions and new rules and regulations. Uranus will enter Taurus only getting to the first degrees before going back in to Aries one last time; suggesting a final time to burst free of restrictions not working to express our true path. Lightning bolts of energy of change may appear on our earth in 2018 by Uranus in Taurus…but, it will be 2019 onwards where we'll see real effects. Eclipses start in Cancer; July 2018 asking us to look at our security and safety issues. The north nodes of destiny dip into Cancer (south nodes in Capricorn) November 2018 changing up the collective path regarding our needs regarding safety and security.
December 2017 General Astrology Forecast
Full Moon in Gemini on 3rd December at 11 degrees Gemini through the houses: Generally, speaking, the Full Moon represents a culmination or ending (it could be an ending of a bad thing). Mercury retrograde at the same time at 29 degrees Sagittarius represents where we may have to review, rewind back to, re-do something, re-think something, re-access.
With the ruler of the Full Moon in Gemini, Mercury is also going retrograde at an anoretic degree of 29 degrees Sagittarius at the same time. Any planet at the 29 degree point is viewed as 'a fated degree'. This could mean a crisis situation arises that needs to be dealt with in order to move on into the new energies (in this case Capricorn). I view this as a prelude to the 2020 conjunctions that will take place in Capricorn. Mercury retrograde can also represent the trickster and combined with the Sun/Moon square to Neptune outright deception and lies. The 'truth' will come out though when Mercury goes direct (23 Dec 2017) and out of shadow (11 Jan 2018) Remember it is the season of giving (nice things) not, "giving it to them time".
Jupiter trines Neptune on 2nd December casting a very inspirational and spiritual glow to all of December and most of 2018. Dreams coming true, miracles, soul mates finding each other….but, with the Mercury retrograde period; caution with something that seems to good to be true. Wait till after 23 December before coming to any conclusions. New Moon in Sagittarius on 18 December portends a new start for all Sagittarians and gives deep spiritual introspection and meaning to the holiday season, trining Uranus means enlightening times ahead! Saturn enters its home sign, Capricorn on 21 Dec 2017 ushering new structures and goals for the next few years that represent our authentic selves. Happy Holidays!
What does Scorpio mean?
Scorpio likes to dive deep whether it is in emotions or the mind (as in the psychology underpinnings). Deep, passionate feelings are a hallmark of this sign. Still waters run deep is a familiar saying and very apropos for this sign of Scorpio.
Powerful energies from its ruling planet, Pluto means power could be used for good or ill. Hence, the various symbols represented by the sign, Scorpio – scorpion, snake and eagle (or phoenix) depending on the stage of development of the individual.
Some famous Scorpios are (Oct. 23 and Nov. 21):  Ryan Reynolds, Drake, Katy Perry, Julia Roberts, Kris Jenner (Keeping up with the Kardashians mum) and her daughter, Kendall, Demi Moore, Ryan Gosling, Prince Charles (his son, Prince Harry has a Scorpio Ascendant).
Each sign rules a house, Scorpio rules the 8th house what does this mean? Jupiter in Scorpio through the houses: Generally speaking Jupiter likes to grow, expand, and enlighten and expand your consciousness. The only caveat with Jupiter is try not to over-do it and want more, more, more.
If your Sun Sign or Ascendant is Aries, The New Moon & Jupiter falls in your 8th house – opportunities to invest, pensions, 401Ks, a passionate, sexual relationship manifests! Secrets come out that have been hidden for some time. An inheritance could also turn up now. You may become more interested in metaphysical things like astrology or spiritual activities. This could lead you to discover the mysteries of life. There may be many major transformation events that happen that do not immediately make sense. With patience and time you'll see that what has left is no longer valid for you, that what has remained is very valid for you.
If your Sun Sign or Ascendant is Taurus, The New Moon & Jupiter falls in your 7th house – partnerships of all sorts will be intense, seem fated. A foreigner may be just the ticket! This may be a business deal where big money is involved to a passionate intense love coming into your life that also seems fated. Time will tell. If you need any kind of real professional help, this is when the right person turns up to help, whether that is a lawyer or therapist/counsellor.
If your Sun Sign or Ascendant is Gemini, The New Moon & Jupiter falls in your 6th house – your health should be good just be careful about overindulging (Jupiter) as you could gain weight. Countering that would be finding and participating a great nutritional and exercise routine that changes your health and body. Your day to day work life could just become more intense and busy. Luck could appear in your neighborhood, perhaps a new job. Your job feels more fulfilling and meaningful.
If your Sun Sign or Ascendant is Cancer, The New Moon & Jupiter falls in your 5th house – a new love affair, pregnancy (especially if you have been 'trying'), your children could require a lot more of your energy, a new business starts hotting up and become intense, requiring much input from you. Creativity could be just awesome and comes with ease. This may be a time where you take your place on the stage with confidence and grace.
If your Sun Sign or Ascendant is Leo, The New Moon & Jupiter falls in your 4th house – the home becomes a hive of activity this year, maybe a re-model or total transformation, could be a purchase and move to a whole new home, family could require more energy and time from you. Your home will become more of an oasis for you to go to, perhaps even providing transformation of your inner self.
If your Sun Sign or Ascendant is Virgo, The New Moon & Jupiter falls in your 3rd house – communications should generally be easier and better now, along with presenting, writing, emails, phone calls all take up more time and require intense concentration. You may have an opportunity to take training that helps elevate you to a higher level. Local neighborhood becomes more active and intense. You may travel more in and around your neighborhood. Relatives, like brothers and sisters may become more important for you and some financial benefit may manifest for all of you.
If your Sun Sign or Ascendant is Libra, The New Moon & Jupiter falls in your 2nd house – money increases and opportunities to accumulate possessions may appear. You value you yourself more and won't accept second best. A time of actualizing your values, what is important to you…an opportunity to manifest them.
If your Sun Sign or Ascendant is Scorpio, The New Moon & Jupiter falls in your 1st house – everything could transform for you, you could decide to change how you look completely, change where you live, your job, who you are with. Negatively, take care when encountering powerful people. But, powerful people could come into your life and change it for the better. Ensure you use your power wisely and wrong use of power can come back to bite you. You could also gain weight at this time! This is a major cycle of transformation; make it for the good! This a time to invoke a creative capacity to bring change to your life.
If your Sun Sign or Ascendant is Sagittarius, The New Moon & Jupiter falls in your 12th house – transformation through a religious experience, meeting a guru that helps you spiritually, discovering your own healing skills to transform others. Going on meaningful, spiritual retreats that develops your soul. Going into therapy to resolve issues that have dogged you and your evolution. You may also provide meaningful spiritual experiences for others. This may manifest as a metaphysical or religious experience.
If your Sun Sign or Ascendant is Capricorn, The New Moon & Jupiter falls in your 11th house – friends and groups that transform you. Powerful groups and people that touch your inner being and help express your true soul. Effecting change for others for the good is a theme accompanying this transit. Friends may be amiable and bring you good luck. Your hopes and wishes will be on your mind and ways to manifest them may turn up as friends and new groups.
If your Sun Sign or Ascendant is Aquarius, The New Moon & Jupiter falls in your 10th house – your career is totally transformed featuring: The New You! A position of power will accompany this change. It may be in the healing profession. Ensure you use your power wisely. Be the good king or good queen. Jupiter could also increase your social status or standing. When climbing the ladder to the top don't step on people on the way up. You may receive well deserved recognition at work and/or in your community.
If your Sun Sign or Ascendant is Pisces The New Moon & Jupiter falls in your 9th house – (this is the house ruled by Jupiter, so is very comfortable here) further education to transform yourself, deciding to live in a completely different country, encountering a foreigner that transforms you and your soul. Becoming a guru yourself…one that is sought out for educational needs in the area of transformation. Writing may be very fortunate for you as publishing is ruled by the 9th house. A greater knowledge of the world is how this transit may manifest positively for you.
Overarching Theme for: Jupiter in Scorpio (mid-Oct),
Saturn in Capricorn (end Dec 2017) and Uranus in Taurus (mid-May 2018)
As an overarching theme for the next few years – initiated by the entry of Jupiter into the murky waters of Scorpio, the entry of Saturn in Capricorn (it's home sign), working in tandem with Pluto in Capricorn and culminating in a lengthy stay of Uranus in Taurus- it is the stewardship of our water and land.
I see Jupiter's entry into Scorpio on 11 Nov 2017 (for one year) as one of illuminating and expanding our
true understanding
of what is going on from pollution and effects of toxins in our water. These toxins in our water get into our soil and are taken up into the clouds to rain down on the earth…potentially spreading more destructive forces. With the help of Scorpio's relentless search to 'find out' and to dig deep into how our water is polluted we will see real scientific proof of the long-term effects of how we treat our water. How it effects all the animals and humans that rely on it to live.
Shortly after this, Saturn will enter Capricorn on 21 Dec 2017 (till March 2020) where re-cycling, transforming Pluto is already. I see this as an emergence of rules and regulations around how we treat our earth because of what has been scientifically shown to be true. A subsequent joint cleaning up of this water and have it recycled back as clean water.
These effects will culminate when Uranus enters Taurus mid-May 2018 (till April 2026). There will be many scientific breakthroughs, many breakdowns and sudden illuminations around how the earth and food sources have been disturbed and causing negative effects on all who reside there. It is at this point I see the true work, toil, being done to produce some positive effects long term.
A book called, Silent Spring2 by Rachel Carlson, Biologist, who died just after the book was published originally, in 1962, gives context to understanding how something seemingly innocuous can lead to catastrophic effects on our water, land, air and how it manifests in animals and humans. The EPA (Environment Protection Agency) was formed because of these scientific data and stopped the use of many chemicals not used today.
What can we do? Read all the labels, know 'where' your food is coming from and what it has been exposed to (eg. Farmed versus wild), know how clean your water is, get it tested. Support people and causes that help keep our earth free of toxic chemicals.
The Sabian Symbol for Uranus at 1 degree of Taurus (when Uranus goes into Taurus) is: "A Clear Mountain Stream" 1 p. 71. How apropos. Essentially, a new potential has arisen. Let's make it count
October 2017 meaning
We start the month of October off with a pioneering, me first, Full Moon in Aries on 5th October 2017.
Also, Venus and Mars are conjunct at 19 degrees of Virgo opposing 'dreams do come true' Neptune in Pisces and forming a lovely trine to all powerful, transformational, Pluto. Wow! I expect some announcements around this time of all powerful messages like: "True love does exist". Perhaps after much suppression from those in power, folks truly in love come forward. How awesome is that! It is a Full Moon but it is in 'all about new beginnings' and 'forming new roads' Aries! Can you feel the heat? Super activating this as a point of destiny is Saturn in Sagittarius with his bow shooting for the stars, forming a trine to the North Node of the Moon of destiny in Leo, completing the Grand Trine aspect is 'ever surprising' Uranus. But, our lovely lovebirds, Venus and Mars square Saturn…suggesting a test or some blockage. With the Sun forming a quincunx to Neptune, two blended into one. This is temporary…once Saturn goes into Capricorn 21 December 2017 a more serious tone is set and an opportunity to take the 'dream' (Pisces and Sagittarius) and make it real (Saturn in Capricorn).
The Sun (naturally, as it is a Full Moon) and Mercury, both in relationship sign, Libra, oppose this Moon suggesting the folks at home may not approve!! This could also be reflected in new breakthroughs in health and nutrition (Virgo).
We have just had the 3rd and final opposition between Jupiter in Libra and Uranus in Aries; the truth shall set you free. Cannot think of a better description.  The first and second opposition between Jupiter and Uranus occurred around Christmas 2016 and March 2017 respectively…think back to what 'truths' you may have had to face or that were revealed unexpectedly. It takes courage to face the truth and not stick your head in the sand. This Full Moon in Aries asks: Can this relationship allow me to be free to be me? We are mostly talking about romantic relationships but, really, all relationships you have with another come into play here. As a sign, Aries likes to be first, pioneering and pursues what it desires. With both Venus and Mars in Virgo, caution and being discriminating will temper the wilder side of Aries nicely.
For Virgos and Pisces (or ascendant) this could indicate a new love comes into your life, with all the romance (Neptune in opposition) surrounding it. The New Moon is at 26 degrees Libra on 19 October 2017. Relationships…again. This time a fresh start perhaps because of what action was taken, or announced at the Full Moon in Aries on 5 October 2017. Mercury will trine dreamy Neptune…listen to what your dreams are saying…but, on the flip side: Don't believe everything you hear! Could be some very romantic 'talk'. A lovely day on 27 October 2017 occurs when the Sun meets up with Jupiter in Scorpio…officially kicking off the Jupiter in Scorpio year. Good fortune meets up with hidden assets…finding gold in them hills! Being presented with something very valuable that may earn it's keep later (think bonds, savings accounts, pensions).
Good Luck everyone!
Please visit my website for a free New Moon and Full Moon report. My services for chart readings are on there too. Come visit me!!! Link: https://elpisastrology.com/
Reference:
Rudhyar, D. An Astrological Mandala: The Cycle of Transformations and its 360 Symbolic Phases. Vintage Books Edition, 1974. Toronto: Canada.
Carson, Rachel, 1907-1964. (2002). Silent spring. Boston :Houghton Mifflin,
Total Eclipse in Leo, New Moon on 21 August 2017
The Total Eclipse in Leo through the Houses
I've done this video from the very famous Downton Abbey, known as Highclere Castle here in Newbury, Berkshire, England. They do not allow you to take pictures inside at all, hence just the video on the grounds and a few stills.
My next video will have some pictures of my stay in Exeter College, Oxford, England where I have been staying for an astrology course with the Faculty of Astrological Studies in the UK. I look from my rooms to Exeter College and the beautiful square around the college.
There are 12 houses is the zodiac that refer to areas of your life.
1st House is demarcated by your ascendant and represents how you present to the world, how they see you. Now, you could decide to change many or all aspects of your life including your actual appearance.
2nd House represents your values, of yourself and the money you earn, your value system. You may have an event (or events) that lead you to acquire new values or new way of earning money.
3rd House represents communication essentially, your brothers and sisters and immediate environment. This is the house it falls I for me and it conjuncts my Jupiter…making these things even bigger. I have been writing a lot and writing storyboards for my videos!
4th House is the house you were born in and your present house and surroundings. Changes in this area…perhaps your childhood house is sold, you may change physical houses…or be forced to change something in your home from outside you.
5th House this house is a little more important at this eclipse because Leo (the sign the eclipse is occurring) rules the 5th House. It represents love (one of the reasons you keep hearing open up your heart…doing this will put you exactly where you need to be), games of chance, children (pregnancy can occur) and your own business (you could start one now).
6th House is your day to day work and health. If you have been ignoring a health problem it could knock very hard at your door; pay attention. You could start a new job or same job, new location.
7th House is relationships…all, whether business or romantic…I feel (because of the Leo associated heart association) and favor romantic/marriage relationships. Information or realizations will come to light you cannot ignore. Or a fated romantic relationship will come in.
8th House is hidden things. If you've been keeping something under wraps and secretive…it may all come out, unexpectedly (Uranus trines this eclipse). Taxes, pensions, inheritances…all these are ruled by this house. Think all things Scorpio and you know what this house means.
9th House travelling abroad, higher education, seeking spirituality (Sagittarius rules this house) and your goals for your 'life pat.
10th House essentially is your career and goals surrounding your career. A new job/career, better, newer goals that can really help you achieve what you want in your career. A fortunate meeting with a man that can help you with your career.
11th House this is important too as it is opposite Leo (where the eclipse occurs) and Aquarius rules this house. This is an intellectual house, ruling friends, groups and organizations, hopes, wishes, the internet. Might be an appropriate time to put some fishing lines out for a love interest via the internet…this would be a positive way of using both the 11th house ruled by Aquarius and the 5th house, which is opposite, in Leo, ruling love.
12 House this house is rules by Pisces and indicates interior work inside…for instance psychological work. On a mundane level, getting much needed rest and sleep! Going on a workshop to explore your spirituality, or getting more involved with institutions like hospitals…all leading to manifesting your destiny.
Remember that Mars will conjunct this eclipse point early September 2017 and will start the "activating" process because of the Total Eclipse in Leo. This along with Mercury retrograde going stationary direct on 5 September 2017 at the exact degree point may bring up some interesting announcements and communications regarding the direction in life, individually and collectively we decide to go down.
Solar Eclipse and Mercury Retrograde in Virgo
Mercury goes retrograde in Virgo at 11Virgo38 on 13 August 2017.
Mercury rules two signs; Gemini and Virgo. As Mercury is in its home sign of Virgo it gives it more significance.
We look to when Mercury was in shadow by seeing at what degree and sign Mercury eventually goes direct.
Using an ephemeris, we see that it is at 28 Leo 26 on 25 July 2017. This is when many astrologers say the retrograde starts. This encompasses the period from 25 July through 5 September 2017. It causes us to rethink! (what happened at the total Solar Eclipse in Leo on 21 Sept 2017).
Of interest is that Mercury stations direct on 5 September 2017 at the same degree point of the Total Solar Eclipse in Leo at 28 degrees Leo. Whatever happened then: internal or external event (or both!) may result in a message or announcement on the 5 September 2017, or something becomes very clear that was not before.
Virgo rules attention to detail especially as it relates to Ideas and the practical applications of those ideas. We may lose sight of the big picture as we focus on the detail. However, when Mercury retrogrades back into Leo those ideas have a big picture effect now. So, taking the details, you worked out in Virgo you can apply them to the big picture on how you will get on your path of destiny revealed on or about the Total Solar Eclipse in Leo on 21 August 2017. Remember this is at least a 6-month period although you could have something happen exactly on the 21 August 2017!
Two other planets affect this Mercury retrograde Mars also in Leo at a critical degree of 29 Leo suggesting energy to help you work out the details and the big picture and Uranus in fellow fire sign, Aries 28 degrees- providing inspiration and out of the blue surprises.
Just after this Mercury retrograde goes direct a finger of god or Yod is formed from Venus at 27 degrees Leo and Jupiter at 26 degrees Libra, both pointing to Chiron (our wounding, where we need healing) at 26 degrees Pisces. This says: Love heals all, open your heart.
Rumi says: Your heart knows the way. Run in that direction.
Reference:
Michelsen, N.F (1988). The American Ephemeris for the 21st Century 2001 to 2050. ACS Publications Inc: San Diego, CA.
Video Edited by Tami Magaro