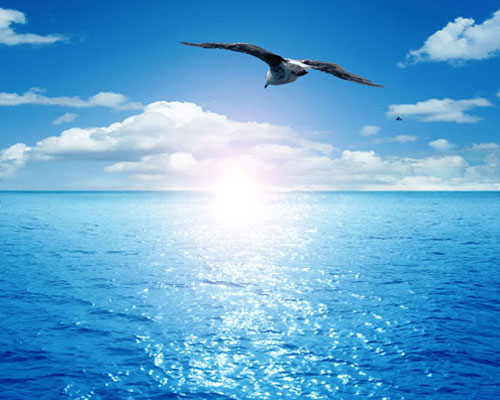 Donations
If you enjoy the free astrology videos, you can donate any amount by clicking Donate and entering the amount on the checkout page.DONATE
Full Moon Total Eclipse in Scorpio
Check out my website & services at: https://elpisastrology.com/services/ & then email me your DOB, time, and place please elpisastrology@gmail.com
This is the first Total Eclipse of 2022. It occurs on 15th May 2022 @ 9:15 p.m. at 25 Scorpio 18. Arguably all the eclipses are significant but a Total eclipse in my mind is a little more important to pay attention to as it reflects a tighter orb with the Nodes of Fate – that is why I am doing this video in advance. This is about "regeneration" as Pluto rules Scorpio & Mars as an ancient ruler. Pluto may move slowly but what is destroyed can never be the same again, it must be transformed into something better. Scorpio rules taxes, the stock market, physical passion & ecstasy, deep feelings including revenge. I will also give my interpretation of the 'meaning' of this eclipse for each of the Sun &/or Ascendants at the end of this video.
We will have 2 Total Eclipses in 2022- this will occur in: Scorpio in May and Taurus in November (exactly conjunct a Uranus retrograde- ouch!)
Time Stamps: Scorpio-General: 4:43, Mercury retrograde in Gemini & planet placements: 6:23, Scorpio: 15:08 , Sagittarius: 19:24 , Capricorn: 22:30 , Aquarius: 25:40 , Pisces: 28:50 , Aries: 33:10 , Taurus: 36:49, Gemini: 40:20 , Cancer: 45:58 , Leo: 49:19, Virgo: 51:47 , Libra: 56:49.
Scorpio gives this Full Moon intensity and depth – it potentially reveals secrets – this gives awesome intuition and intense feelings. The Full Moon brings an ending or culmination, the Eclipse part could have doors close & doors swung open – especially ones that should have been opened before and someone behind the scenes worked to keep in away from us. Intuition or psychic abilities can be running high but, so can obsessive/possessive type of behaviour (try to avoid this & instead look at the "facts"). The Taurus Sun opposite this intense Moon can provide opportunities for a stabilizing influence- but it can't force a stabilization. For individuals with a significant placement of a planet or angle (Sun/Moon, Ascendant, Midheaven) this could be an intense time for you and it may start even a month earlier. It is meant to shift the "muck" from our lives and transform us psychologically to a higher level maybe even to a higher financial level. Scorpios- this is a big letting go time…if something or someone is leaving, let it go. You will want to cling, don't. If it is meant for you it will stay and become even stronger and more solid. The Moon trines Mars & squares Saturn & trines Neptune.
It conjuncts the transiting South Nodes of the Moon in Scorpio by 2 degrees & opposite the North Nodes (where the Sun is) at 2 degrees Taurus. Technically this can give this eclipse more power & effects especially if it forms a conjunction or opposition with an important planet/luminary like the Sun or Angle like the Ascendant.
The Sun in Taurus acts as a stabilizing factor to the Moon. The Sun squares Saturn & sextiles Neptune ( it widely trines powerful Pluto).
Mercury sextile Jupiter. Jupiter has just ingressed into Aries and is at zero degrees of Aries, a critical degree for "beginnings".
Venus conjunct Chiron @ zero degrees. Mars conjunct Neptune – Mars does not do well in Pisces as it wants to take action but Pisces is so ethereal you can't pin down things. At its best spiritual action or inspirational events can occur.
Mars sextile the North Nodes, trine the South Nodes. Opportunities to make changes to let go of the past and move to the future especially regarding investments, our psychological development, sex, & our values.
Neptune sextile the North Nodes in Scorpio- this is a subtle influence that asks us to really listen to our intuition and the whispers that tell us where we should go on our destiny path.
Scorpio: this is your first house, more significant will be if you have your Ascendant around the 25 degree mark of Scorpio & for Scorpio Sun's we are looking at 25 degrees of Scorpio birthdays on 17, 18 & 19 November- it is these folks that will be potentially more directly affected more intensely. The opposite 7th house is all partnerships and it is where the Sun is at this Total Eclipse suggesting that something may be up with your partner that affects you directly. Uranus is also operating in the same house as the Sun bringing in something unexpected from your partner either business or marriage, or clients.
Sagittarius: this is your 12th house of hidden things & places, rest, it is also a place of potentially great healing if you are willing to do the work. Secrets, yours or others, could come to light and change your life. The Sun is in your 6th house of health, it is possible that something will come to light regarding your health. This may have you seriously changing your eating & exercise habits.
Capricorn: this is your 11th house of friends & groups, hopes and wishes. The Sun is in the opposite 5th house illuminating a need to express your authentic, artistic self, for others this could be a true love come into your life or a pregnancy or child may feature as part of the life changing effects of this eclipse. This Sun in your 5th house wants to 'manifest' or build something of value. Uranus will be forming a favorable trine to your Sun or Ascendant emphasizing the unexpected arriving at this eclipse but welcome. Pluto is at the final degrees of Capricorn so only the very late born Cappies will feel the transformational effect of inevitable "change" but this should be positive as it forms a lovely trine with this Total Eclipse.
Aquarius: this is your 10th house of career & long term goals. The Sun is in the opposite 4th house of home, the mother, your habits. You could have something happen in your career that directly affects these areas- for instance, you get a new job or change your career direction & your home will need to be sold to accommodate this. Saturn is in your sign all of 2022 bringing you potential lessons or rewards.
Pisces: this is your 9th house of travel, publishing, foreign places/people, higher education & values. The Sun is in the 3rd house of communications, siblings, your neighborhood, writing, sales & commerce. Uranus sextiles to Pisces & Neptune here too but not in orb of this eclipse but may bring in an unexpected communications that affects you, perhaps you finish writing something & a publisher contacts you and wants to publish your manuscript. Uranus forms a opportunity like energy to Pisces giving you the deciding vote on what you may want to do next.
Aries: this is your 8th house of shared resources, investments, your psychological self, healing & inheritances. The Sun is in your 2nd house of earned income & values. Chiron is also operating in your sign valiantly sending healing vibes to your sign. Jupiter has just entered Aries bringing good luck, expansion & gifts.
Taurus: this is your 7th house of partnerships & clients. The Sun is in your first house illuminating you, along with Uranus. Pluto in Capricorn will form a lovely, favorable, trine with late born Taureans adding some transformational aspects to this eclipse. Uranus is operating too but at a distance from this eclipse, it can bring surprises on its own. Let go of that which is meant to go. Clinging will be painful.
Gemini: this is in your 6th house of Health, day to day job & habits. This Sun is illuminating your 12th house of hidden things, rest, metaphysical subjects, healing, secrets, hidden enemies, hidden places like hospitals. You've just hosted the transiting North Nodes of the Moon which ended early Jan 2022. So this may act as a time where much needed rest is easily accessible & you go inward to "contemplate". You will host a Mercury & Mars retrograde in 2022 & this may involved something coming back to you – a message or communication that went awry maybe or negotiating & signing contracts.
Cancer: this is in your 5th house of true love, children, being your authentic self, artistic pursuits, your own business & games of chance, having fun! The Sun is illuminating your 11th house of friends & groups, hopes and wishes, ruled by Uranus it is any electronic media like you tube, the internet, emails etc. All these areas could become very active.
Leo: this is in your 4th house of home, your mother, your habits. The Sun is in your 10th house of career & long term goals. Your home may be sold or you have to move because of a career change. You mother may plan into this change in your home or your habits may undergo a big change as they don't support your career.
Virgo: this is in your 3rd house of communications, siblings, your neighborhood, sales & commerce. The Sun is in your 9th house of foreign people/places, higher learning, travel, publishing & teachers. You have Neptune in your opposite sign of Pisces so take care of deception in any partnerships but at its highest you may encounter a guru or teacher that changes your life.
Libra: this is in your 2nd house of the income you earn, your values, especially value of self. The Sun is in your 8th house of shared resources, investments, your psychological self, healing, shamanic arts, inheritances. You may undertake some psychological counselling or decide to take more of your earned income and 'invest' it.
November 2021 Astrology
If you would like a chart reading:
Check out my website & services at: https://elpisastrology.com/services/
& then email me your DOB, time, and place please elpisastrology@gmail.com
Time Stamps: New Moon in Scorpio: 1:07 . Full Moon Eclipse in Taurus: 6:53,
Night & Morning Sky: 16:20, Dec 2021: 16:50.
Eclipse season starts this month with our first eclipse in Taurus at 27 Taurus 14 on 19th Nov 2021. Featured this month then will be Taurus (where the Full Moon takes place) followed by the opposite sign, Scorpio (where the Sun will be at the Eclipse). To be directly affected you will need a Sun or Moon or Ascendant at 27 Taurus or Scorpio. We have squares formed again, at 27 degrees to Leo & Aquarius so these two signs will be affected with potential challenges to overcome.
Check out my video on the North and South Nodes in Taurus & Scorpio respectively for all Ascendants & Sun Signs here: https://www.youtube.com/watch?v=Yo3EUkktHO0&t=3272s
Our New Moon is at 12 Scorpio 40 on 4th November. The Sun, Moon and Mars (albeit outside an orb of conjunction) are all in Scorpio. However, Mercury at the last degrees of Libra does conjunct Mars. Mercury sextiles Venus which is at a critical 29 degrees Sagittarius. Notably, the Sun and Moon in Scorpio are exactly opposite Uranus making this New Moon marked for unexpected, surprising events that help start something 'new'. This New Moon is ruled by both Mars & Pluto. Mars will be in detective mode wanting to uncover hidden things. The real power behind this may not show up until the Taurus eclipse as it will trine Pluto.
The Sun in Scorpio trine Neptune in Pisces on 13th November. This promotes intuition and truth-seeking energies that are easily revealed.
The Moon conjuncts a retrograde Uranus on 17th November on its way to the Full Moon in Taurus. The North Node is close by even though it is in Gemini it is in orb to classify this Full Moon as an Eclipse.
The Full Moon Eclipse in Taurus is at 27 Taurus 14 putting the Sun in the opposite sign, Scorpio conjunct Mercury, with Mars close by at 13 degrees Scorpio. It will be visible in Asia, Australia & N & S American. I see this Full Moon as two different camps, one wants to hold on to past beliefs, I get the feeling with Mars in Scorpio that there are some underhanded, behind the scenes, wheeling and dealing especially as it is opposite a retrograde Uranus. This could be explosive events. Maybe earthquakes, volcanoes. I see the money markets being highlighted along with our values, love & real estate/investments. Saturn forms a sextile to retrograde Chiron at the eclipse giving us opportunities to heal or have better health.
This Eclipse is ruled by Venus emphasizing: money, diplomacy, beauty, women, love relationships & values. All these may be up for change especially when the transiting North Nodes of the Moon go into Taurus officially Jan 2022.
Here's the link for my take on the Asc/Sun Signs for the Full Moon Eclipse in Taurus Nov 2021: https://www.youtube.com/watch?v=3f2ePfWzfm4&t=726s
Mars in Scorpio opposite to Uranus retrograde in Taurus on 20th November followed by Venus in Capricorn trine to Uranus retrograde in Taurus on the 20th November too. This is surprising, unexpected action(s) followed by a charming sweet cover up, this may involve a woman or women. Watch out for a wolf in sheep's clothing.
Venus sextile Mars within orb for a few days to exactly sextile on 23rd November, just prior to this Venus will trine retrograde Uranus on the 20th November and Mars on 18th November and again on the 29th November. This can bring opportunities for both making and investing money or love.
The Sun goes into optimistic Sagittarius on the 23rd November followed by Mercury on the 25th November both of these will conjunct the outgoing South Nodes of the Moon in Sagittarius – a send off of sorts. The Sun & Mercury will conjunct on 29th November bringing some optimism and hopefulness, for others risk taking moves for a brighter future.
The 2022 Year Ahead for all Asc & Sun Signs: https://www.youtube.com/watch?v=_NR5ppkECOI&t=278s
The Night & Morning Sky: Mercury reaches its highest point in the morning sky
On 13th Nov the Moon will be close by Venus and in the Night Sky: Mars, Jupiter and Saturn can be seen brightly shining together giving hope to new structures for our future.
December: has a final eclipse in Sagittarius a New Moon on 4th December & a Venus retrograde.
Venus retrograde (conjunct Pluto) on 19th December Link to full video with Asc/Sun Signs: https://www.youtube.com/watch?v=MOa9DyFjByo&t=1923s
And Saturn squares Uranus again for the last time in 2021- a bell ringer for sure on Christmas Eve.
Astrology Forecasts 2022 for all Signs
North Nodes in Taurus: 0:39, Jupiter conjunct Neptune in Pisces: 4:37, Sabian Symbol for Jupiter conjunct Neptune: 10:03, General 2022 Astro Forecast: 11:00, Intro to Sun/Ascendants forecast: 27:34 Aries: 30:00 , Taurus: 35:21 , Gemini: 38:48 , Cancer: 41:50 , Leo: 46:44 , Virgo: 49:19 , Libra: 52:43 , Scorpio: 57:41 , Sagittarius: 1:03:10 , Capricorn: 1:07:00 , Aquarius: 1:10:25 , Pisces: 1:16:00 .
For a personal Astrological reading of your chart go to my services tab: https://elpisastrology.com/services/ & then email me your DOB, time, and place please elpisastrology@gmail.com
General Overview:
On 19th January 2022 the North Nodes of the Moon of our collective destiny is at 29 degrees Taurus marking a 1.5-year time period where Taurus & Scorpio (where the South Nodes of the Moon are visiting) exert their influence on our banking systems, real estate, and investments. Pluto provides an easy trine to the North Node and opportunities to let go with the sextile to the South Nodes of the Moon. Our eclipses for 2022 will occur in both of these signs making Taurus & Scorpio up for major changes in their respective destiny paths. With both Jupiter & Neptune in Pisces we could see Pisces folks have some significant breakthroughs & for Virgos their partners may have some spiritual growth.
In January Mercury retrograde in Aquarius makes its way back to Capricorn where it goes direct at 24 degrees Capricorn on 21 Feb at 22 degrees Aquarius, following behind the Venus retrograde that started in Dec 2021 at 26 degrees Capricorn conjunct Pluto and ended at 11 Capricorn end of Jan 2022. Pluto is at 25 to 28 degrees of Capricorn all of 2022 reigniting the Venus retrograde that started at 26 Capricorn. Venus can mean money and Pluto can suggest Big Money or transformation of money. This could be the year where we see tangible evidence of changes in how we use currency to buy and trade. In February Pluto trines the North Nodes in Taurus. March 2022 has Venus and Mars conjunct in Capricorn both conjunct Pluto on the 3rd of March then continue to conjunct for a few days in Aquarius. In April we have Mars conjunct Saturn in Aquarius followed by Jupiter conjunct Neptune in Pisces on. Eclipse season starts on 30th April with a New Moon at 10 Taurus. . Then in May 2022 Mercury goes retrograde at 4 Gemini then goes direct at 26 Taurus (forming a nice trine with Pluto). This is coupled with a Total Eclipse Full Moon at 25 Scorpio on 16th May which sextiles Pluto, the Sun conjuncts the North Nodes. In June 2022 Venus conjuncts Uranus in Taurus – surprising events around our money and what we value. In July we have the Sun trine the North Nodes of the Moon & Uranus a little more widely. We end July on 31 July with Mars conjunct both Uranus and the North Nodes of the Moon. August, we have a lengthy conjunction of Uranus at 18 degrees Taurus conjunct the North Nodes of the Moon. Neptune will sextile Pluto. Notably, the Sun will square both these points on the 11th of August. In September Mercury goes retrograde at 8 degrees Libra and direct at 24 degrees Virgo in October. The Sun will trine Uranus at 18 degrees Virgo. Saturn retrograde will square Uranus within a degree but exactly on 1 October. In October we have Mercury going direct, Pluto going direct & Saturn. Jupiter retrograde makes its way once again to Pisces 29 degrees (critical degree). In November Mars goes retrograde at 25 degrees Gemini. Early November both Mercury & Venus will conjunct the South Node of the Moon in Scorpio. There is a Full Moon Total eclipse at 16 degrees Taurus exactly conjunct Uranus on 8th Nov 2022.
Mercury & Venus will conjunct at 4 degrees Sagittarius on 20th November activating the Sagittarius Full Moon eclipse at 5 degrees Sagittarius on 26th May 2021. Mars retrograde in Gemini will square Neptune in Pisces 19-23 Nov 2022. December has Venus sextile Saturn at the beginning of the month. And sees the final 2022 Mercury retrograde at 24 degrees Capricorn on 29 December (going direct at 8 degrees on 18 Jan 2023). Venus will conjunct Pluto on 31 Dec 2022 this could bring in transformational love or obsessive love.
2022 Year Ahead for Sun/Ascendant Signs
The Signs most affected in 2022 will be: Taurus & Scorpio followed by Pisces & Capricorn in the later degrees 24 to 28 (with Pluto, Mercury & Venus retrogrades exerting a big transformational effect).
Link for Jupiter in Pisces: https://www.youtube.com/watch?v=VHoBy3lzjgk
Link for North Nodes in Taurus: https://www.youtube.com/watch?v=Yo3EUkktHO0
October 2021 Astrology
Time Stamps: New Moon in Libra: 4:01 , Full Moon in Aries: 10:21 , Night Sky: 14:53 , November Eclipse: 17:17 .
Check out my website & services at: https://elpisastrology.com/services/ & then email me your DOB, time, and place please elpisastrology@gmail.com
We start the month in a Mercury retrograde in Libra and end with Mercury going direct at 10 degrees Libra on 18th Oct the same day Jupiter goes direct. Both Saturn & Pluto follow suit this month and go direct.
Venus sextiles Pluto on 2nd Oct. This can be new opportunities for transformation in love or transformation of existing love along with money!I get the feeling of people of power trying to hide their money as Venus is in secretive Scorpio and Pluto is power.
Mercury retrograde in Libra squares Pluto on the 1 & 2nd Oct & finally, again on 2nd November when Mercury is direct. This speaks to negotiations and diplomacy not working out well but resolving early November when a compromise is reached.
New Moon at 13 Libra 25 on 6th October at 4:05 a.m PDT. Happy New Year to all Librans. The Sun & Moon both conjunct Mars almost exactly at this New Moon. Libra seeks harmony and peace in their surroundings so this is the 'want' however, we have Mars planet of action & energy injecting some assertive, perhaps aggressive energy at this New Moon. This could see some knee jerk reactions going on in relationships. The Moon & Sun quincunx Uranus puts a monkey wrench in the works regarding any diplomatic relations. You have fair warning. Although diplomacy is needed folks will be speaking out of turn and wanting to get what they want without negotiation or compromise.
The Sun conjuncts a Mercury retrograde & Mars all in Libra at 16 degrees on 10th Oct. Venus conjuncts the transiting North Nodes of the Moon too.
Venus sextile Saturn (having just gone direct) on 13th Oct.
Jupiter goes direct on 18th Oct signaling movement forward to a future that is in full view & the desire to put energy to ask for justice. Mercury now direct is opposite Chiron- good news about our health, hopefully the Covid saga is closing.
Full Moon at 27 Aries 26 on 20th Oct. Mars conjuncts the Libra Sun and opposes the Moon in Aries creating some tangible tension. On the positive side Mercury in Libra now direct is in Libra exerting a peaceful, diplomatic, tactful grace to a difficult situation. This could see women stirring up a pot and demanding fairness & justice. Mercury direct is opposite Chiron. Finally, some good news about our collective health!
Of note is the fact that the North Node of the Moon of destiny hovers at 1 degree Gemini now through Dec 2021. This is the last hurrah for Sagittarius and Gemini to let go of things blocking their destiny path. This is a 20 year cycle being laid down.
We end the month with the Sun going into deep dark mysterious Scorpio giving us a deeper sense to life.
In the night sky: Venus is still rising in the Western sky at sunset. 8th Oct Venus and the Moon will be close by offering up an optimistic weekend offering up positive energy for love & money.
13th to 15th Oct May be associated with the Full Moon in Aries on the 20th Oct as the Moon is waxing with Jupiter & Saturn by the Moon giving wisdom and sage advice.
In November we have our first eclipse, A Full Moon in Taurus at 27 degrees Taurus.
Mars & Venus conjunction in Leo & Virgo 2021
For a personal Astrological reading of your chart go to my services tab https://elpisastrology.com/services/ & then email me your DOB, time, and place please elpisastrology@gmail.com
Time Stamps: Dates for Mars/Venus conjunction in Leo & Virgo: 0:29, Myth of Mars & Venus: 3:48, Sabian Symbol: 9:29, Leo: 11:31, Virgo: 13:27, Libra: 14:54, Scorpio: 16:09, Sagittarius: 17:22, Capricorn: 17:59, Aquarius: 19:38, Pisces: 21:47, Aries: 23:22, Taurus: 24:59, Gemini: 27:23, Cancer: 28:56.
The story of Mars and Venus is one of forbidden love. Venus was married to Vulcan, the old, unattractive, boring God of Fire. Vulcan was a blacksmith that was not appealing to Venus. She historically had many lovers. But she fell for Mars, who was much more exciting, powerful, and handsome. Vulcan found out about their affair from Mercury and made a fine iron net trap & put it over the bed. The gods watched and laughed even Mercury said that he would not mind being caught in a trap to be with Venus. Indeed, Mercury and Venus did get together and have a child called Cupid. But back to Venus and Mars prodigy- their daughter Harmonia was born & is the Greek Goddess of Harmony. She oversees the harmony of marriage and partnership. She is the soother of controversy in all things. Synonyms for harmony include cooperation, understanding, unity, integration, and oneness. The union of the God of War and Goddess of Love is cosmic balance. In the end, Harmony is created when the fighter (Mars) returns to love (Venus),
To love requires surrender to the now. When you really choose love and surrender to it, you risk change, transformation. Without knowing what the future brings lets the present moment exist as most important. In Botticelli's painting, Mars sleeps like a baby with Venus watching, while the satyrs play with his weapons and try to wake him. He remains adrift in sweet slumber, defenseless. The metaphor of their lovemaking is: Love wins.
Individually we need to integrate our own masculine energy (Mars) and feminine energy (Venus) in order to truly love another. Offering yourself as a whole person that has integrated these two energies is the greatest gift of love, and you deserve nothing less in return. Remember Venus is the brightest planet (viewed as a sparkling star in the Western sky at sunset now).
References:
1. Link; Mars and Venus – Love Immortal (sagegoddess.com). accessed via the internet 9 July 2021.
2. Rudhyar, D. An Astrological Mandala: The Cycle of Transformations and its 360 Symbolic Phases. Vintage Books Edition, 1974. Toronto: Canada.
August 2021 Astrology
Time Stamps: New Moon in Leo: 0:33 , Full Moon in Aquarius: 6:43.
For a personal Astrological reading of your chart go to my services tab: https://elpisastrology.com/services/ & then email me your DOB, time, and place please elpisastrology@gmail.com
8 August 2021 New Moon in Leo 16 Leo 14 @ 6:50 a.m. PDT – Uranus squares both the Sun & Moon in Leo. Mercury is in Leo and widely conjuncts the Sun & Moon. Venus is still opposing Neptune suggesting the rose-colored glasses may come off or we become more practical about the love in our life. Saturn trine the North Nodes of the Moon in Gemini. Mars square the North & South Nodes of the Moon. Happy New Year to all Leos! This is your new astrological start of new beginnings.
22 August 2021 Full Moon in Aquarius 29 Aquarius 37 @ 5:03 a.m. PDT. Jupiter retrograde in Aquarius will conjunct this Full Moon emphasizing the 'ending' or culmination aspect of this lunation. But…it emphasizes a 'happy' ending. Good luck everyone. Twenty-nine degrees of a sign is a critical degree so this is an important moon of culmination and endings- maybe even surprise endings as Uranus rules Aquarius. For some this will be a time of enlightenment and truth being revealed. This is very close to the New Moon Total Eclipse at 28 Leo 53 on 21 Aug 2017 where the Sun & Moon were, now it is the Sun in Leo opposing the Moon In Aquarius. Pluto conjuncts the Aquarius Moon widely. Mercury trine Neptune. Saturn trines the North Nodes in Gemini. Saturn sextile Chiron. Mars & Mercury, more so Mars exactly trines Uranus. Mercury conjunct Mars in Virgo. Mercury opposes Neptune & exactly on the 25th August. 19th August which speaks to some real truth coming from the 'real' facts, perhaps through media, news or you tube like organizations. Uranus goes retrograde joining, Jupiter, Saturn, Neptune & Pluto. We may get the "change" slowed down and it may actual be good as we assimilate the year so far and all the exciting changes we've made.