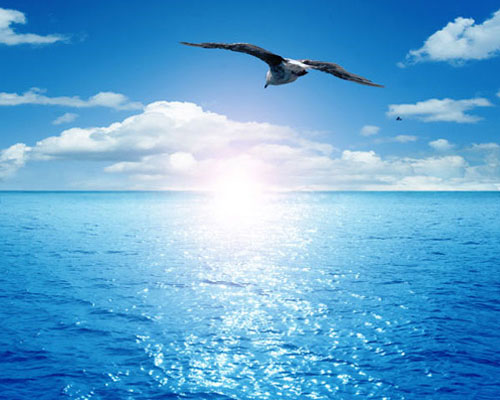 Summer 2017 Full & New Moons & Eclipses
Bringing together the messages from the Full Moon in Capricorn- 8/9 July, New Moon in Leo at 0 degrees Leo on 23 July, Full Moon eclipse in Aquarius at 15 degrees Aquarius on 7 August and New Moon Total Solar eclipse in Leo on 21 August 2017.
Let's start with the upcoming Full Moon in Capricorn 8
th
July Pacific.
Full Moons are all about bringing things to a head or conclusion. They tend to be emotional and makes us more anxiety prone and quick to anger. But…with the Full Moon in Capricorn conjuncting lord of the underworld, and all intense, Pluto…and Mars, planet of action in the opposite sign of Cancer…ruled by the Moon and emotions…we have a hot mess! Ha Ha! It may not feel good and you just want this uncomfortable feeling to go away. Why is it happening? This is a time of purging and letting stuff go that you know is no longer serving who you are…and many are on a path of enlightenment…many more are seeking. If you have been already cleaning things up in your life…then this Full Moon may actually bring you some rewards, your soul may evolve and reach for a higher state of being…you may also benefit financially with Pluto and hidden wealth being opposed by Mars…for SOME. Most likely you'll need to let go of things, people, places, habits. Rumi quote: Feelings are just visitors, let them come and go.
Okay, so this leads to the New Moon in Leo…at a critical degree point of 0 degrees when all the new energy (Leo) is being presented. Leo is about having fun, being creative (including creating babies and businesses), taking risks and being in love! Lots to pick from…and you could have them all. Your decision will be what you do want to create new at this time…it doesn't mean you have to have everything 'new' sorted out…just what needs to be 'new'…now that you got rid of the old (from the Full Moon in Capricorn). Rumi quote: When you feel at peaceful joy, that is when you are near truth.
Next up is the Full Moon eclipse in Aquarius…this is important as this is where the South Nodes of the Moon (what we know well and need to stop defaulting too…why, cause it doesn't help us grow) in the Universe are…and it (naturally) opposes the North Nodes of the Moon of Destiny…where we are all supposed to be heading or at least developing into. Our destiny path in other words. So, this is a time if you've not let go of past 'stuff'…here comes the universe to help.
This can manifest in many ways but, usually things get taken away: jobs, relationships, place you live, stuff! In your heart you will know that it needs to GO. And that it actually feels good on one level. It's just that you'll feel a little vulnerable without your crutches. For those that have been working on getting 'stuff' out of their lives…and they've had issues trying to move it 'out'? here comes a big helping hand to move it off your path of destiny and allow you to move into what you were always meant to be. This may be a time for some where they say: Finally I get to be me! And it is a rewarding and fulfilling time where doors start opening up. Embrace change and be brave stepping on your path that has your name all over it! At this time and over the coming months (maybe even year) the universe will provide unexpected support when you need it. Have faith and believe! Rumi quote: These pains you feel are messengers. Listen to them.
A big culminating point is the Total Solar Eclipse in Leo, which is a New Moon at 28 degrees Leo on 21 August 2017. This is the universe giving all of us a clean start…creatively this is off the charts! If you are already in a creative career you may produce some of your greatest work. Remember that events, people, new things won't necessarily all pop up at once. This Total Eclipse will last for at least 6 months. Watch as the pieces fall into place…
Rumi quote: Be foolishly in love, because love is all there is.
If you have not been doing any clearing or cleaning up the Universe will clearly provide you with an opportunity to get on your true path of destiny…it may be uncomfortable. There are many powerful connecting aspects to this Total Solar Eclipse (besides being able to physically see it in many states across the USA) that support a full change in all of us…especially as it relates to shining our light. Being who we are supposed to be…doing what we are supposed to be doing, being with whom we are supposed to be with, being in a place that resonates with our soul. Uranus is providing enlightenment by a very favorable trine with this eclipse and the galactic center has Saturn hovering over it potentially providing structure to messages sent from source, the universe.
Our job is to listen and take the steps we need to be the best we can be…they don't have to be big. An idea in our mind might be the first thing…then we wrestle with it, talk to friends about it, get expert advice about it and then 'take action'…knowing one step will truly lead to the next. Lots of folks will take risks they've been dreaming about…sometimes for decades! This especially applies to those born with Pluto (transformation required!) exactly at this point of the Total eclipse approximately mid-1950's to 1957/8 and also those with Uranus (planet of enlightenment opportunities) in their natal charts…folks born approximately 1961, 1962. If you have your own natal chart, look to see where 27-30 degrees of Leo fall (I do tight orbs) 1 degree of Virgo is okay too. That is the area of your life that will be affected. See too if you have any planets here…personal planets will express their nature…for instance, Venus natally at this point of the Total Eclipse in Leo…can mean both a love will leave and/or arrive! All depends if that person is assisting you on your path of destiny…or blocking you.
Rumi quote: Your heart knows the way. Run in that direction.